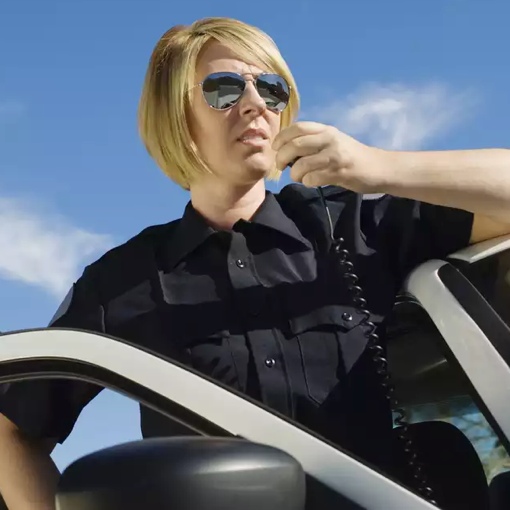 There's been a lot of discussion in political circles about mandating police body cameras. With so many reports of police misconduct in the headlines these days, it's only natural to want an unbiased record of the facts when a conflict arises. After all, a number of crooked cops have already been caught and prosecuted only because some upstanding citizen had a video camera handy.
But could requiring cops to wear body cameras have unintended, negative consequence for the public? That's what a new report from The New York Times suggests. In Seattle, Washington footage from police body cameras is being uploaded to YouTube — even footage that shows normal everyday interactions with the public. That's led to concerns that the public's privacy is being violated. Imagine footage of a domestic violence victim being uploaded publicly, or simply having someone at work circulate video of you getting a speeding ticket.
Part of the issue in Washington is that the state has a robust public records law that allows citizens to file requests to view police footage. "We got a request for any and all video shot by a police officer," says Bremerton Police Chief Steven Strachan, whose department conducted a police camera pilot last year. "It's pretty much impossible." Strachan has decided against expanding the pilot.
In nearby King County, meanwhile, Sheriff John Urquhart has said his department will similarly not use body cameras until these public access laws are addressed. "If the public wants body cameras," he said, "they're going to have to give something up on public disclosure."
Already, 15 states have introduced some type of legislation to restrict public access to police-shot video. For some, it's a reasonable compromise. But some people believe that unfettered public access to the video is crucial in keeping cops honest. "If the public doesn't have the opportunity to view the video on their own, they are left with the police version of what happened, and as we've seen recently, their version isn't always what's happened," said Laniece Williams, spokeswoman for the Philadelphia Coalition for Racial, Economic and Legal Justice. "Even in cases where there isn't a fatal shooting there are instances where police brutalize people and the public should be able to see the video."
You can read more about the debate on police body cameras in this past weekend's The New York Times. You can also check out Techlicious's coverage of police body cameras, including the federal effort to mandate that all cops wear them.
[Policewoman via Shutterstock]