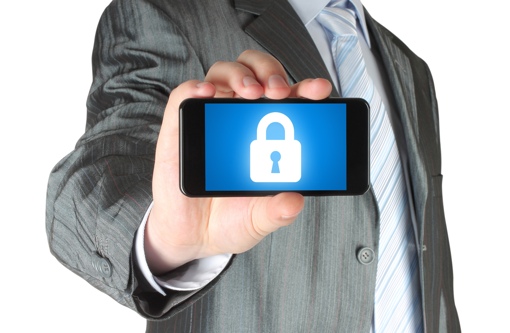 There's a war brewing between security-minded tech experts and law enforcement officials in our nation's capitol. In late September, U.S. Attorney General Eric Holder held a press conference in which he claimed that companies like Apple and Google are doing too much to protect devices from hacking. By increasing the encryption levels of phones and making it harder for people who aren't you to access your data, Holder argued, tech companies are making it harder for police to access criminals' data. "Recent technological advances have the potential to greatly embolden online criminals, providing new methods for abusers to avoid detection," Holder said at the time. "Many take advantage of encryption and anonymizing technology to conceal contraband materials and disguise their locations."
Holder's urge to 'think of the children' aside, the concept of intentionally leaving a tech backdoor open for law enforcement officials is widely viewed in tech circles as an incredibly dangerous one for device owners. "Designing a computer that bad guys can't break into is impossible to reconcile with designing a computer that good guys can break Into," tech guru Cory Doctorow wrote in a recent op-ed forThe Guardian. It's not just theory – in 2005, an unknown hacker exploited a "lawful intercept" feature built into cell phone systems in Greece to intercept calls of senior government officials.
Thankfully, though, the pro-security side of the debate just got a major backer in the U.S. Senate. Senator Ron Wyden (D-OR), one of the most vocal opponents of the NSA's domestic spying program, has just introduced a bill called the Secure Data Act. It would ban government agencies from requiring device manufacturers to build security holes into devices for law enforcement access. "Strong encryption and sound computer security is the best way to keep Americans' data safe from hackers and foreign threats," Wyden wrote in a statement. "It is the best way to protect our constitutional rights at a time when a person's whole life can often be found on his or her smartphone."
Of course, legitimate law enforcement requests aren't actually blocked by features like full device encryption. Police can gain access to your cell phone records directly from your carrier without a warrant, including data about where those calls were place and to whom. Police can similarly demand access to your phone's cloud backup data. And if it truly is critical to get inside a secured smartphone, courts can compel you to provide your passcode, while cops can lawfully compel you to furnish your fingerprint to thwart Touch ID protections.
[Phone security via Shutterstock]