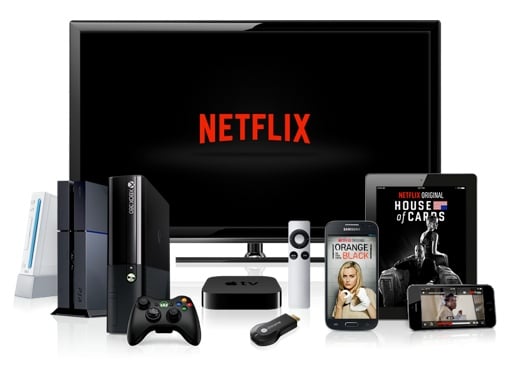 Let's be open and honest, here: That Netflix, Hulu or Amazon Instant Video account you use regularly – do you actually pay for it? Or are you just sharing someone else's password?
Personally, I pay for my streaming video subscriptions. But I do share my account logins with my mother and father, and have set up apps for viewing on their new smart TV. According to a newly released Consumer Reports survey, I'm not alone – nearly half of all streaming subscribers (46%) share their account password with someone outside their immediate household.
But is it OK to share your Netflix or Hulu password? It's an interesting legal and ethical question to be sure. Generally, though, the answer is yes – to an extent. Netflix CEO Reed Hastings says, "We usually like to think that a husband and wife can share an account and that that's perfectly appropriate and acceptable. If you mean, 'Hey, I got my password from my boyfriend's uncle,' then that's not what we would consider appropriate."
Amazon says that its Prime Instant Video benefit can't be shared, but at the same time, the company offers you the ability to watch two different streams simultaneously. So Amazon has to be okay with you sharing your account with someone. Likely, these companies intend for you to keep it in the family.
Your ability to share your streaming media password is limited somewhat to the number of concurrent streams each service allows. Netflix allows 1, 2 or 4 simultaneous streams before someone gets disconnected – how many you get depends on your plan. Hulu Plus, on the other hand, doesn't allow any simultaneous streams and says accounts are limited to personal use only. Here how many simultaneous streams all the biggest video services allow:
Netflix: 1, 2 or 4 streams
Hulu Plus: 1 stream, no sharing
Amazon Instant Video (Amazon Prime): 2 streams, limited to a single household
HBO Go: 3 streams, limited to a single household
If you do make the personal decision to share access to your streaming accounts, be sure you change their passwords to something unique first. After all, if your Netflix password is the same as your Gmail password, then your boyfriend's uncle could be looking through your personal communications in one window while he watches Mean Girls in another. Duplicating passwords between accounts is just bad security practice.
[Image credit: Netflix]