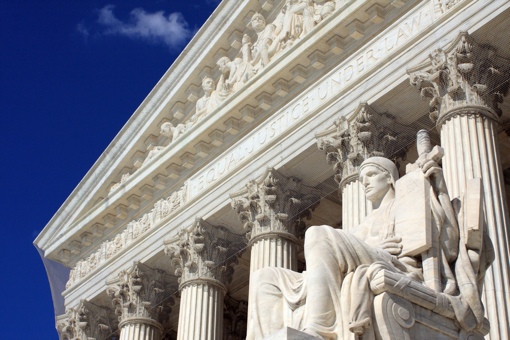 The U.S. Supreme Court has agreed to consider the issue of whether posting threatening messages on Facebook and other social networks is a crime, even when no evidence exists that the person intends to carry out said threat.
Specifically, the court will hear arguments in the case of 30-year-old Pennsylvanian Anthony Elonis, who composed a number of violent rap lyrics on his Facebook page. The Eminem-style subject matter included killing his ex-wife, bombing a local amusement park, killing a class of kindergartners, and murdering an FBI agent who visited his house to investigate the threats.
Elonis contends that he had adopted a rap persona while posting, and that his songs are protected speech under the First Amendment. Prosecutors argue that the lyrics represent threats of violence against the individuals in the songs.
A federal jury convicted Elonis on four counts in October 2011. He was later sentenced to four years in prison. A federal appeals court reviewed and upheld the conviction in September 2013.
It is expected that the U.S. Supreme Court's discussion will center around which specific types of speech are not protected under the First Amendment. Further, the court will decide if it matters whether Elonis intended his lyrics as threats.
More details on the case and the legal issue involved are available in today's Allentown Morning Call.
[U.S. Supreme Court via Shutterstock]