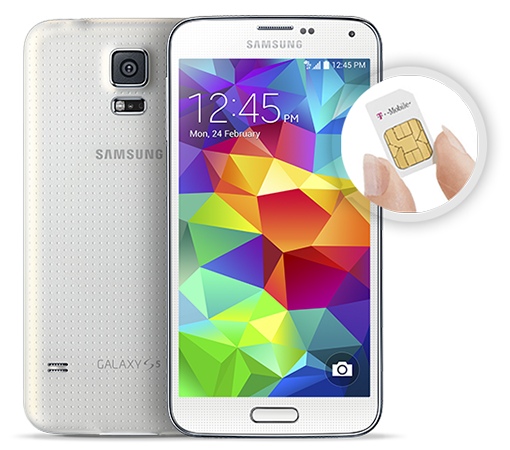 T-Mobile is bringing the concept of data rollover to pre-paid plans. Today, the bargain carrier announced that it will extend its Data Stash rollover promotion to Simple Choice prepaid customers beginning Sunday, March 22.
If you're a T-Mobile Simple Choice customer, you'll be given an initial allotment of 10GB worth of 4G LTE data to dip into when you need it. Once you've consumed that initial stash, the unused portion of your monthly data allotment will be used to replenish it. Your saved rollover data will be held in reserve for up to one year before it expires.
T-Mobile is currently one of only two major U.S. carriers offering rollover data. AT&T has a rollover feature as well, but it's much more limited than T-Mobile's version – there, data expires after one month. Verizon, meanwhile, has promised Wall Street investors that it will resist calls to offer rollover data. Sprint does not offer rollover data, though it does have relatively inexpensive plans with unlimited 4G LTE data.
T-Mobile Simply Prepaid plans start at $40 per month, which buys you unlimited talk, text and 1 GB of 4G LTE data. Plans with 3 GB ($50 per month) and 5 GB ($60 per month) are also available. Each requires you to bring your own phone or to buy/lease a new one from T-Mobile. There's another important limitation to Simply Prepaid 4G LTE data: Speeds are capped at 8 Mbps. That's disappointing, considering that T-Mobile was recently named by OpenSignal as the U.S. carrier with the top mobile data speeds (when they're not being artificially limited). You can learn more about Simply Prepaid plans by visiting the T-Mobile website.
[Image credit: Samsung Galaxy S5 via T-Mobile]