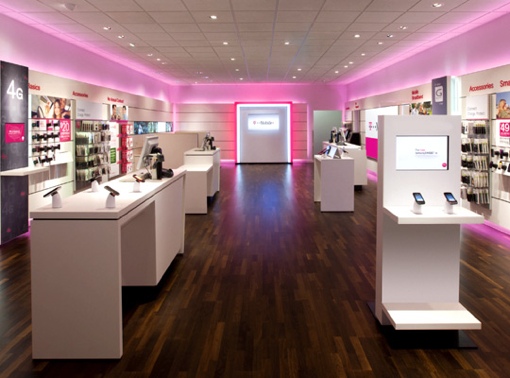 T-Mobile, the fourth place carrier in the United States behind Verizon, AT&T and Sprint, has spent a lot of time and marketing effort to differentiate itself from the pack. Its latest effort, announced today, seeks to shake up the way mobile carriers handle data allotments. Called Data Stash, any unused 4G LTE data left in your allotment at the end of the month will roll over to the next – for qualifying postpaid account holders, at least.
""Like every Un-carrier move we make, Data Stash also came from listening to customers," says T-Mobile CEO John Legere. "This year on Twitter, customers asked the carriers to create a program to roll data forward more than 40,000 times. So this isn't rocket science."
Qualifying customers start with 10GB of free data per line in their Data Stash. After that initial allotment is used, any unused data in your monthly allotment will be rounded to the nearest megabyte and socked away in your Data Stash. There's no limit to how much data you can store in your Stash, though any rolled-over data expires in a year if not used.
T-Mobile's new Data Stash offering will go live in January 2015. It's open to any T-Mobile customer with a postpaid plan that has purchased additional 4G LTE data – 3GB or more for smartphones and 1GB or more for tablets. As you can see, it's not a true rollover plan and only a handful of T-Mobile customers will take advantage. But it is free for those who will actually benefit from it, and there aren't a lot of negative things I can say about that.
The price of mobile data has come down industry wide somewhat over the past year – both AT&T and Verizon are offering better prices per gigabyte, especially for larger allotments. A big driver of that has been competition from T-Mobile. So even if T-Mobile's service isn't the best, and even if you're worried about doing business with the company in light of its history of improperly overcharging customers, we can all share the benefit of added competition on price.
To learn more about T-Mobile's new Data Stash offer, visit the company's website.