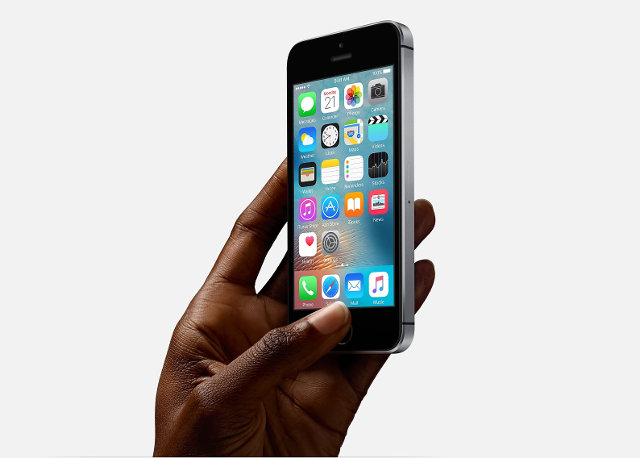 Is $399 still a bit too much for you to budget for a new iPhone SE? Thanks to a new in-store purchase promotion from Walmart, a $299 iPhone SE could be in your hands soon.
Starting in April and running through the end of June, Walmart is offering a $100 price cut on all new Apple iPhones purchased in a Walmart retail store. You could be the owner of an iPhone SE for only $299.
The discount applies not only to the freshly minted iPhone SE but also the iPhone 6, iPhone 6 Plus, iPhone 6s and the iPhone 6s Plus. Not all Walmart stores carry every iPhone model, so check to see which models are on sale at your nearest Walmart.
Walmart is offering sweet deals for Samsung fans this spring, too. The retail giant has cut $150 off the price of new Samsung devices, including the Samsung Galaxy S7 and Samsung Galaxy S6. If you've been waiting for the right time to buy these Samsung goodies for cheap, this could be your moment.
As always, there are restrictions on these low-price promotions. You must buy the devices at a retail store location; online purchases are not covered in the promo. The deals are available only for new or existing subscribers to a Verizon, AT&T or Sprint monthly installment plans. The discount won't apply if you sign up for a two-year lock-in that includes subsidized pricing. And finally, the price slash will be reflected as discounts in your monthly bill, amortized accordingly.
Released in late March this year, Apple's 16-gigabyte four-inch iPhone SE carries a low price tag of $399 — the cheapest iPhone in Apple's lineup. Its look and feel will remind you of the iPhone 5s, but it shares the same processing innards as the iPhone 6s, an A9 chipset and M9 motion processor that give it bigger processing muscles and let it shoot better videos and pictures. Apple CEO Tim Cook has called the iPhone SE the "most powerful 4-inch smartphone ever made."
[Image credit: Apple]