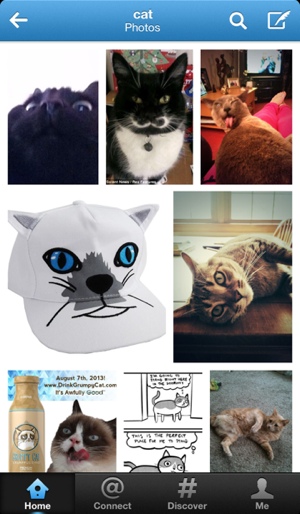 Your social media experience is about to get more secure. Twitter has just released an update to its iOS and Android app that adds new and more-convenient login verification features and search-based photo galleries.
In May, Twitter introduced a two-step login verification system to help make accounts on the network more secure. Now, instead of having to rely on login codes sent via SMS text messages, you can approve login requests directly from your smartphone app. Twitter will also let you know the approximate geographic location each login request was sent from, so you'll know instantly if Russian hackers try breaking into your account.
But that's not the only addition to the app. Twitter has also added the ability to browse photo galleries using the built-in search function. Just perform a search on the app as you normally would and tap the "View more photos" option. You'll be able to browse an endless stream of pictures relating to the topic you just searched.
For more about the most recent update (version 5.9), you can check out the official Twitter blog. The update is currently available on Google Play for Android and on iTunes for iOS.