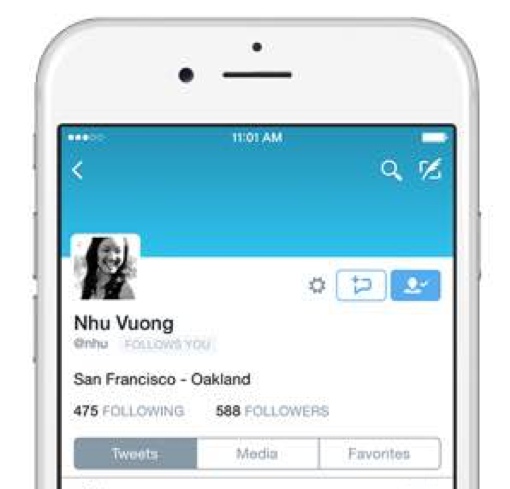 Social network Twitter has just made an important update to its direct messaging feature. Starting this week, you can now opt to allow the receipt of direct messages (DMs) from any Twitter account. Previously, you could only receive DMs from accounts that you follow and could only send DMs to accounts that follow you.
If a person has enabled the setting, you'll see a new direct message button on their profile page on Android and iPhone that looks like a speech bubble with a plus sign. As part of the change to Twitter's DM system, you'll also be able to reply to incoming DMs, regardless of the other person's settings.
The new feature is turned off by default. If you'd like to turn it on and allow direct messages from anyone, you can do so by entering your Twitter settings. On the desktop version, enter the Security & Privacy tab and enable the checkbox that says "Receive Direct Messages from anyone." On the smartphone/tablet app, you'll need to tap your individual account name in Settings, and then toggle "Receive Direct Messages from anyone" to on. If you don't see the option available yet, be patient – Twitter is rolling it out, so you might not see it for another day or two.
Of course, enabling DMs from the general public doesn't mean you have to put up with Twitter spam and abuse. You can block a person from contacting you on Twitter by visiting their profile page, clicking or tapping the cogwheel icon, and selecting "block." You can also choose to report them to Twitter if the account is in violation of site rules.
You can learn more about Twitter's new direct message mechanics at the official Twitter blog. To learn more about the social network itself, check out Techlicious's Twitter 101 primer.
[Image credit: Twitter]