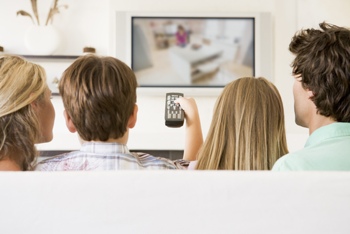 Streaming video site Vudu today announced a new feature this week called Share My Movies that allows you to share your UltraViolet personal digital streaming library with up to 5 friends or family members.
Using the new feature is easy – all you need to do is give Vudu the email addresses of the 5 people you'd like to share content with. If they're already Vudu members, your movies will be immediately available; otherwise they'll need to register first. Best of all, you don't need to share your Vudu password with anyone to share movies.
Vudu's operating model is more iTunes than Netflix – instead of paying a monthly fee to access streaming video content you purchase the rights to rent or own individual movies in the UltraViolet cloud. That allows Vudu to offer more premium titles, though often at high prices. The company also allows you to backup your DVDs and Blu-Ray discs to the cloud at any Walmart store for a $2 fee.
Obviously, being able to share your digital content is a great feature, but don't let it blind you to the downsides of purchasing streaming video rights. With services like Vudu, iTunes and Amazon, you don't actually "own" the movie when you "buy" it – access to movies can be pulled by studios like Disney at any time, even after you've paid.
You can learn more about Vudu by visiting the company's website at watch.vudu.com/share.
[Family watching TV via Shutterstock]