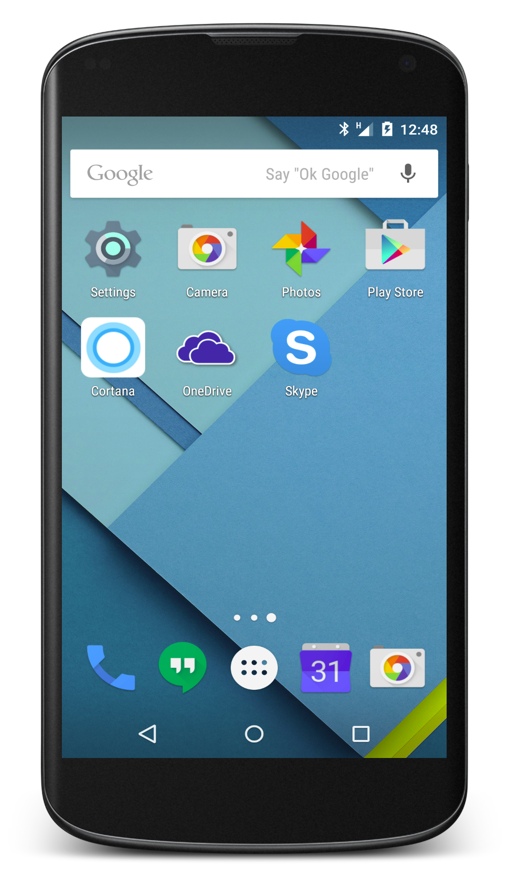 Times have changed quite a bit since the 2012 release of Windows 8. We're better connected than ever before, using mobile devices like smartphones and tablets more and using at our home PCs less. It only makes sense, then, that Microsoft's coming Windows 10 addresses this change in lifestyle. Today, on the Microsoft Windows blog, the company announced that it would be releasing a slate of Windows 10 companion apps for iPhone and iPad, Android and the Windows Phone mobile operating system.
According to Microsoft, the Windows 10 smartphone apps are designed, first and foremost, to sync up many of the most popular PC apps with their smartphone companion apps. Microsoft's OneDrive cloud storage, for example, syncs such that any pictures taken on your smartphone will automatically appear in your PC's Photos app. The full Office suite is here too, syncing up your documents and allowing mobile access to them. You'll also find mobile versions of Skype and Outlook.
Microsoft is also releasing a stand-alone app of Cortana, the company's personal digital assistant. Like Apple's Siri, Cortana can set reminders, complete Internet searches, change device settings and more, all by voice command. This app goes a step further, however, syncing across your PC and smartphone. Everything Cortana learns about you on one platform will be brought across to the other, creating a seamless experience.
And if you have a huge digital music collection, great news – Microsoft wants to make it easier to access it from your mobile device. The updated Xbox Music app allows you to stream songs stored in the Microsoft OneDrive cloud on both your smartphone and PC. Just find the song or playlist you want on your phone or PC, and you can stream it for free, no matter where you are.
Naturally, these new Microsoft apps won't be available for your phone or tablet until the Windows 10 operating system launches sometime later this year. In the meantime, you can read more details on Microsoft's Blogging Windows or by watching the short preview video from Microsoft below. For more details about Windows 10 itself, check out the latest news on the release right here at Techlicious.
[Image credit: Microsoft]