7 Surprising Smart Home Devices You Can Control with Your Voice
Techlicious editors independently review products. To help support our mission, we may earn affiliate commissions from links contained on this page.
Using your voice to turn your lights on and off with Amazon Alexa-enabled devices as well as Google Assistant devices is easy and convenient but that's just the start. With the right devices, there are many useful and surprising ways you can use your voice to get things done around the house. Here are seven of our favorites.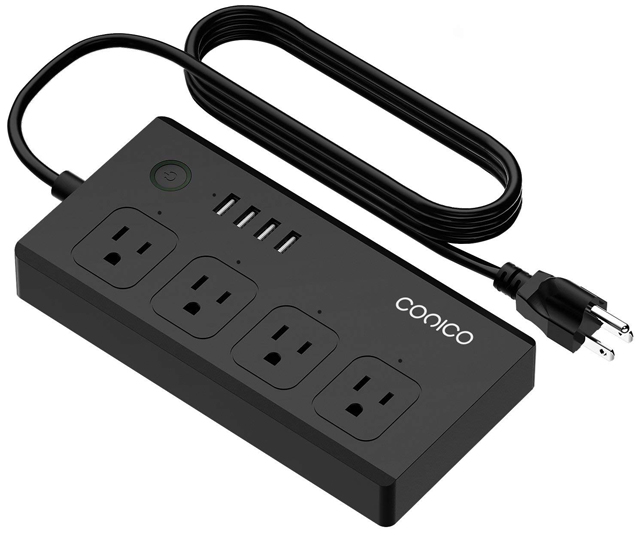 Turn on individual outlets
We know there are great smart plugs on the market so it's not surprising that you can turn your outlets on and off using an app or your voice. What is surprising is finding a power strip with four smart outlets that can each be controlled individually using your voice. The Conico Smart Power Strip works with Alexa devices as well as Google Assistant devices and has four Wi-Fi enabled outlets, four USB ports and a five-foot extension cord. Best of all, it's priced the same as a single-outlet smart plug. So now, instead of just controlling one device at a time, you can turn on lights, start the slow cooker, turn on a fan and even turn off the TV when it's time to send the kids to bed.
Price: $49, check price on Amazon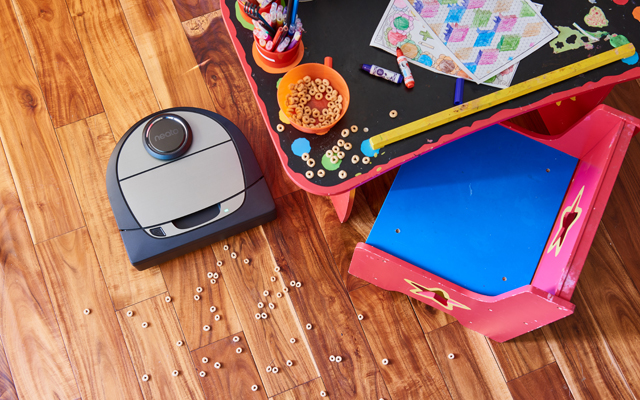 Clean your house
If you have a connected robotic vacuum, like Neato Robotics Botvac Connected devices, you can not only skip doing your own vacuuming, you can use your voice to get the robot started. Botvac Connected vacuums, starting with models D3 through the latest D7, all integrate with both Google Assistant and Alexa.
Using an Alexa-enabled device, you can ask it to do things like start vacuuming, stop, pause and resume the job. Just say "Alexa, ask Neato to start cleaning." We especially like that there's more than one way to ask Alexa to do something. For instance, if you forget the exact phrase above, you can also say "ask Neato to run", or "ask Neato to vacuum." Google Assistant commands are similar once you've connected the vacuum through the app.
We like Neato's D-shaped design that lets the robot vacuum maneuver into tight spaces and corners, and it does a great job picking up pet hair. The D7 model now lets you set zones and create No-Go lines (virtual boundaries) right in the app.
Price: starting at $399 on NeatoRobotics, check price on Amazon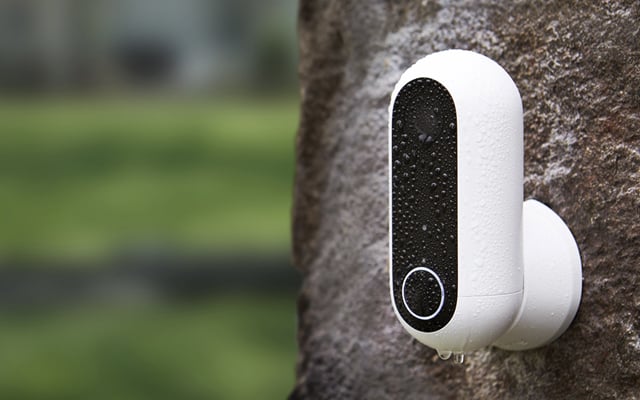 See what your security camera sees
We're already fans of Canary's security cameras that record HD video either plugged in or wire free. The Canary Flex HD Security Camera is built to go outdoors, so you can place it near the front door or in the backyard, wherever you need an extra set of eyes. With Alexa integration, you can stream live video from your camera right to any Echo Show, Echo Spot, Fire TV, or Fire TV Stick (2nd generation).
Ask Alexa to show you the backyard or show the camera in the baby's room to check that all is well, without risking opening the door and waking the baby. Another useful scenario is to check on a relative who lives alone, as long as you have credentials for that camera. "Alexa, show me mom's living room" gives you a live picture and peace of mind.
Canary's integration with Google Assistant gives you the option of checking on your device simply by asking it "Hey Google, ask Canary how much battery Flex has," or "Ok Google, ask Canary for the temperature at home."
Price: $169 on Canary, check price on Amazon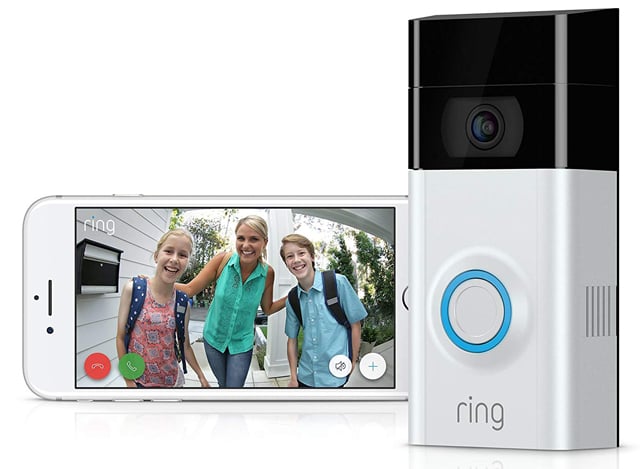 Answer your door
Sure, you can walk to the door and open it when your doorbell rings, but if you're in the kitchen cooking and want to see if it's just the FedEx guy dropping off a package, you can ask Alexa to show you your front door. If you have an any Echo Show, Echo Spot, Fire TV, or Fire TV Stick (2nd generation), you can view live activity and have a two-way talk conversation from any Ring Video Doorbell. (except Ring Video Doorbell 1 and Stick Up Cam 1) This is a great safety feature for when you're not expecting anyone and don't want to open the door or just want to get a live view of the front or backyard.
Google Home users can ask Google to start a new recording, turn on and off your motion alerts, or check your device's health, but you can't stream the live video to Google Assistant devices like Google Home, JBL Link View or Lenovo Smart Display. If you want to view live video, check out Nest Hello ($229, plus $50 for 5-day recording for a year) and the Google Home Hub ($149).
For more options, check out more of our favorite video doorbells.
Price: $169 on Ring, check price on Amazon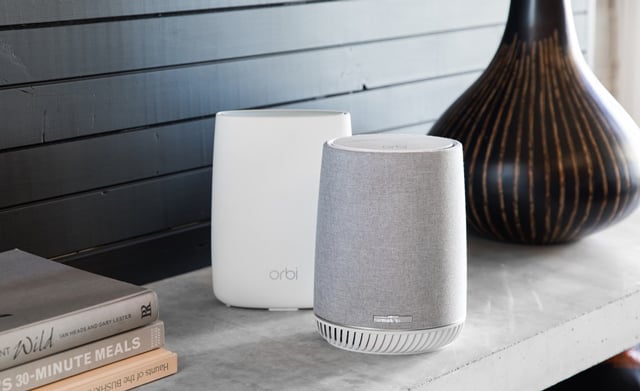 Talk to your Wi-Fi
Your Wi-Fi router may be the brains of your Wi-Fi system, but it can also be confusing and frustrating. Netgear simplifies operations with its Orbi Voice, a combination Alexa-enabled smart speaker and Wi-Fi extender for Netgear's Orbi whole home Wi-Fi system.
As a Wi-Fi device, the Orbi Voice works with Netgear's Orbi whole home Wi-Fi system, extending the reach of your Wi-Fi. And since it's part of your Wi-Fi system, you can use Alexa to remotely manage your router so you can say: "Alexa, ask Netgear to reboot my router" or "Alexa, ask Netgear my guest WiFi password." No looking up passwords, no pulling cables you can't see, just use your voice.
If you already have an Orbi Wi-Fi mesh router in your home, you can just get the Orbi Voice speaker. Otherwise, get the bundle kit that includes the speaker and the router and upgrade your home Wi-Fi while simplifying the experience.
Price: $429 for the Orbi Voice and router on Netgear, check price on Amazon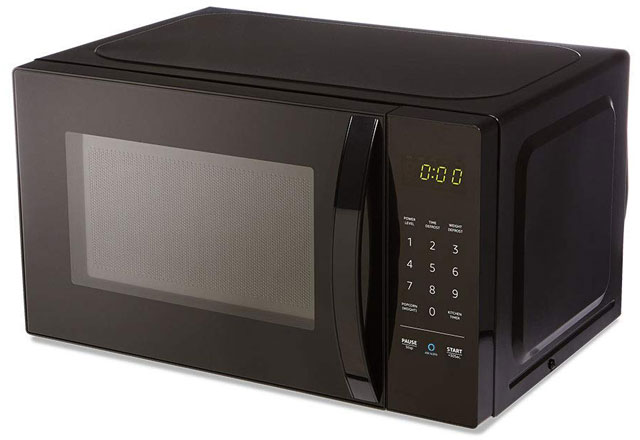 Control your microwave
Want to defrost a roast for dinner or pop some popcorn? If you have trouble figuring out how long to defrost or how many minutes your bag of popcorn should pop before it burns, the AmazonBasics Microwave is for you. The Microwave takes the guess-work out of warming things and cooking by letting you use your voice, along with an Amazon Echo device, to say things like "reheat 10 ounces or rice" "pop popcorn" or defrost for three minutes."
The Alexa integration helps people use advanced presets they otherwise might not ever touch. Instead of having to press multiple buttons, you can just ask Alexa to cook those sweet potatoes or reheat the rice. No more guessing cook times, Alexa figures it out for you.
While it seems a bit gimmicky, for those who have trouble figuring out the presets or have medical issues that affect finger dexterity, the AmazonBasic Microwave could be game-changing.
Price: $59 on Amazon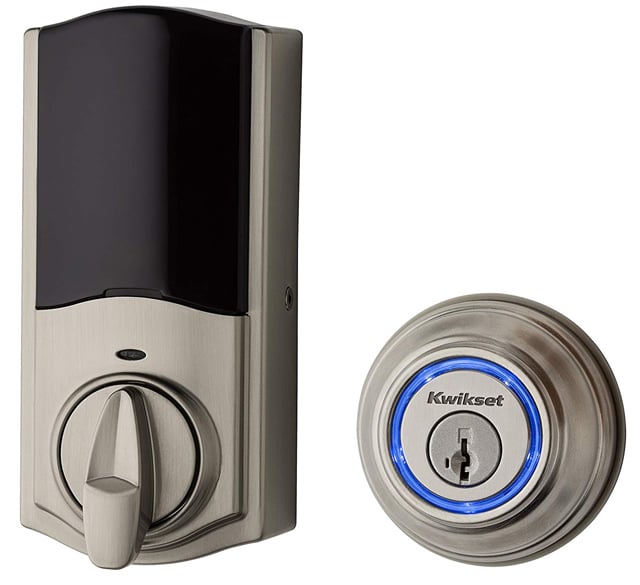 Lock your front door
Ever gone to bed and then wondered if you remembered to lock your front door? This smart home voice hack will ease your worries. If you have a smart door lock, like the Kevo, use the Kevo Smart Home skill, along with a Kevo Plus, to ask Alexa if your door is locked. You can check the status of all your locks if you have more than one. If your hands are full or your cat is happily curled up in your lap and your neighbor is at the door, say "Alexa, ask Kevo to unlock my front door" to save you the hassle and the steps.
Kevo doesn't have Google Home integration right now, so if that's your preference, check out the August Smart Lock Pro ($279, check price on Amazon) to lock and unlock your door with your voice, or check the status of your locks. For more options, check out all of our favorite smart locks.
Price: $328 with Kevo Plus hub, check price on Amazon
[Image credit: voice controlled smart home concept via BigStockPhoto, Conico, Canary, Netgear, Ring, Neato Robotics, Amazon, Kwikset]
Discussion