14 Stocking Stuffers Under $25
Techlicious editors independently review products. To help support our mission, we may earn affiliate commissions from links contained on this page.
While you may not think so when browsing the shelves at Best Buy, but it is possible to pick up great tech gifts on a budget. Whether you're looking for a gift for the office secret Santa exchange or you're hunting for the perfect stocking stuffers, we have a high-tech gift that's sure to fit the bill. For under $25, none of these gifts will bust your holiday budget. And with Amazon Prime 2-day shipping, there's still time to get them before Christmas, so sit back and click your way to the perfect present.
Amazon Echo Buttons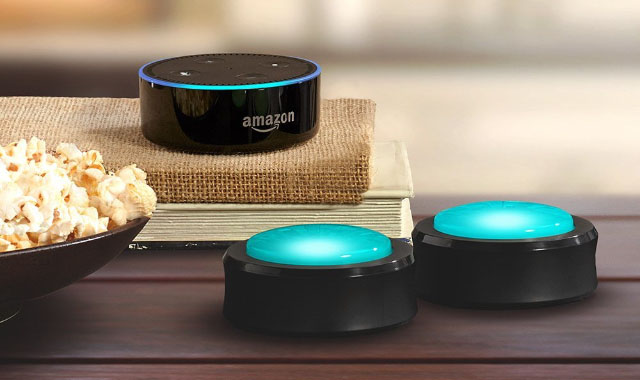 Yes, even though it was just released, this new gadget from Amazon will show up on your doorstep before Christmas. Think of the Echo Button as a game controller for your Amazon Echo. These buttons connect to your Echo via Bluetooth, and then you can use them to play trivia games (including Trivial Pursuit) and sound-based games. Alexa will pose a question (or play a sound), and players will need to tap their button first to get a chance to respond. It's a great way to start up a high-tech game night at home.
Price: $20 for two from Amazon
Misfit Shine Activity Tracker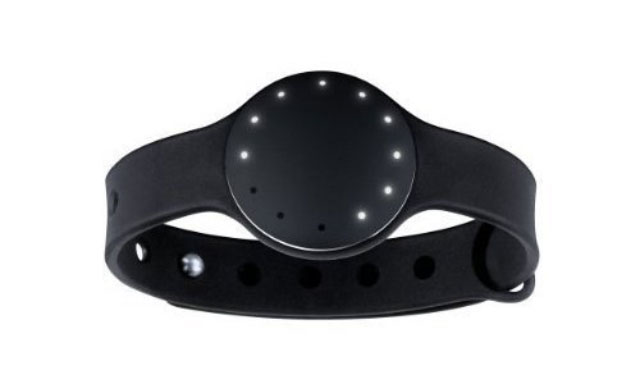 This budget-friendly sleep and fitness tracker offers all the features anyone will need to keep basic tabs on their activity levels. It tracks running, walking, cycling and swimming (it's waterproof to 50 meters), which it syncs to the Misfit smartphone app, making it easy to keep tabs on your daily routine. It won't monitor your heart rate or send you smartphone notifications, but we consider that a benefit: because the Shine doesn't pack in extra features, the battery will last for up to six months. Not having yet another gadget in need of constant charging? That's a gift in and of itself.
Price: $22 from Amazon
PopSockets Smartphone Stand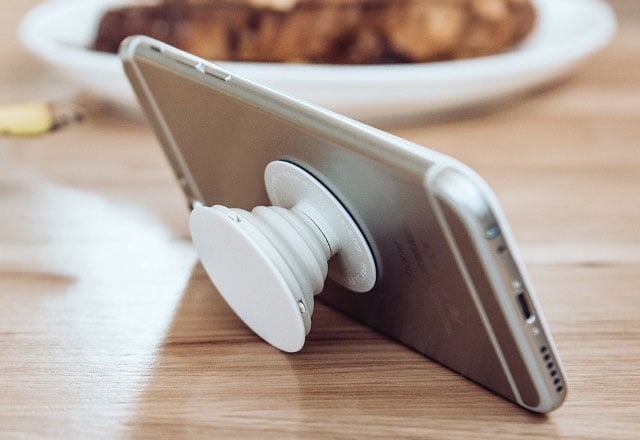 This clever stand attaches to the back of a smartphone or tablet with reusable adhesive — and, don't worry, it doesn't leave any residue behind and can be removed or repositioned as needed. PopSocket's triangular shape looks a bit odd but offers an easier way to hold a smartphone (especially one-handed). And when you don't need to hold your phone? It serves as a stand to prop the phone up on any flat surface. When not in use, the PopSocket collapses, leaving only a round disc — which comes in a range of colors and patterns — behind. Before making a buying decision, though, check out the basic colors as well as the wide range of patterns to pick the perfect one.
Price: $10 from Amazon
Jackery Bar Pocket-Sized Portable Charger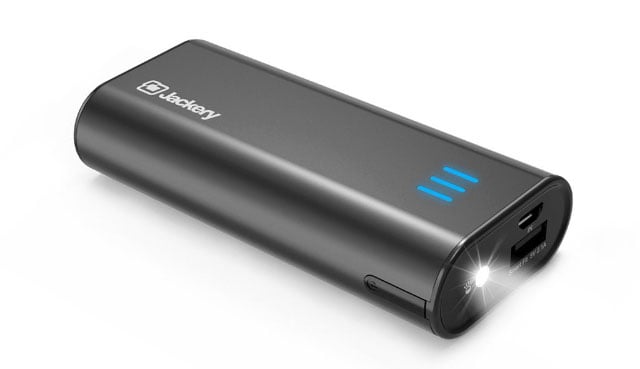 It doesn't matter what kind of phone you have: chances are the battery doesn't last long enough. That's why everyone should carry a portable charger like the Jackery Bar, which has enough juice to give a smartphone one or two full charges (depending on the model). While you can find batteries that are larger and smaller, we like the Jackery Bar because it packs a lot of power into a battery that's still easy to fit in a pocket or purse. That means you have the convenience of two extra phone charges without very much bulk. If you have a friend who doesn't already have a portable charger, help them out and get them one for the holidays.
Price: $18 from Amazon
Nkomax Keychain Lightning Cable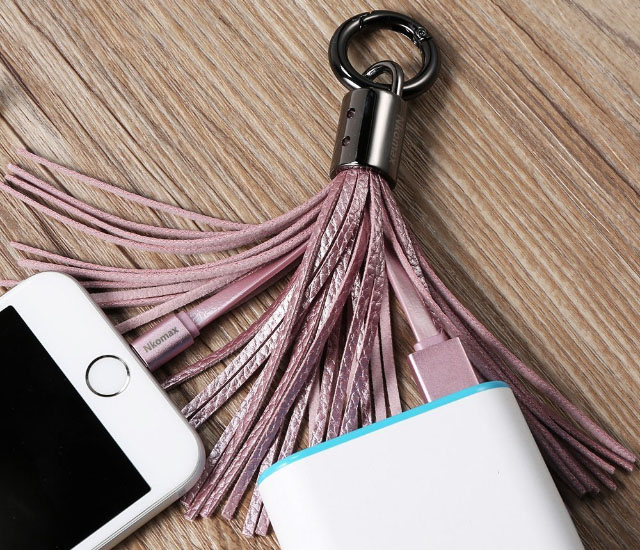 One difficulty with keeping your phone charged may be the simple fact that there's never a handy Lightning cable around when you need one. (Or the only readily available cable is torn or damaged.) Even if you have a portable charger (like the Jackery Bar, mentioned above), you may need a cable to use it — and if you don't have one, you're out of luck and out of power. But this problem is an easy fix with a keychain cable. While there are lots of options, we like this Nkomax keychain, which hides a short Lightning cable inside a decorative tassel. Just snap it on your keychain or bag, and you'll never be without a charging cable again.
Price: $9 from Amazon
Anker 6-foot Lightning Cable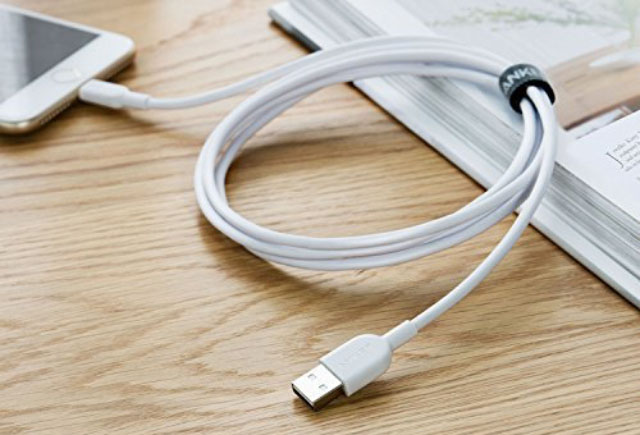 Charging cables aren't just for when you're on the go. When you're at home, you may want a Lightning cable that's longer (or just more durable) than the one that came with your iPhone or iPad. Here, Anker's super sturdy charging cables are our favorites. These cables last 12 times as long as the alternatives, can handle being bent 12,000 times, and are backed by a lifetime warranty. There's really no going wrong with a cable like that.
Price: $13 from Amazon
Amir Smartphone Camera Lens Kit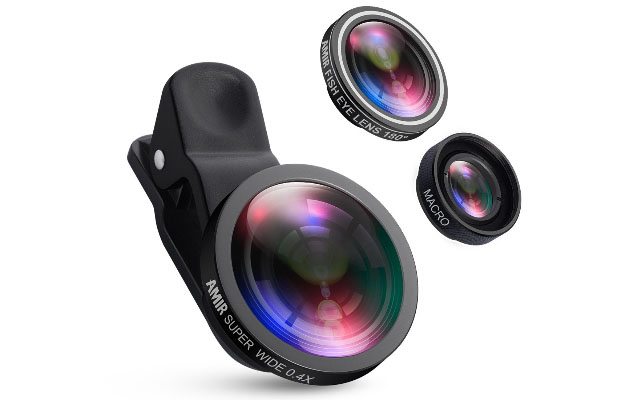 Though smartphone cameras keep getting better, anyone can up their smartphone photography game with the help of better lenses that can attach to smartphones to up their optics. This lens set from Amir includes a wide angle lens, a 180-degree fisheye lens and a 10x macro lens — which can give even the most basic smartphone high-end camera features. They can clip snuggly on a variety of phones, including iPhones and Samsung Galaxy smartphones, making it a good gift for any aspiring smartphone photographer, no matter what kind of phone they own.
Price: $18 from Amazon
Anker SoundCore Nano Bluetooth Speaker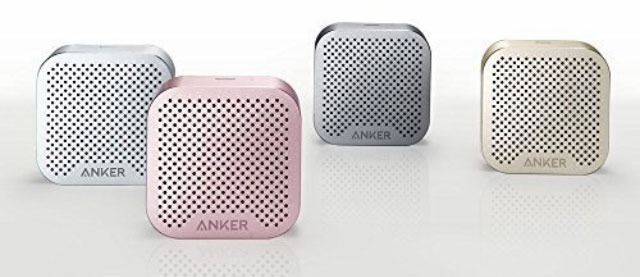 This tiny Bluetooth speaker is just slightly bigger than 2 inches square, so it can slip into a purse or clip on to a backpack for easy access to music on the go. That easy portability makes the SoundCore Nano an ideal sound source, whether you're in a hotel room or heading to the park. But don't confuse its small size for small sound: a 3W audio driver means this little gadget can make some real noise. With four hours of playtime, this speaker has everything you need for travel in a perfectly pocket-sized package.
Price: $21 from Amazon
SoundPeats Wireless Headphones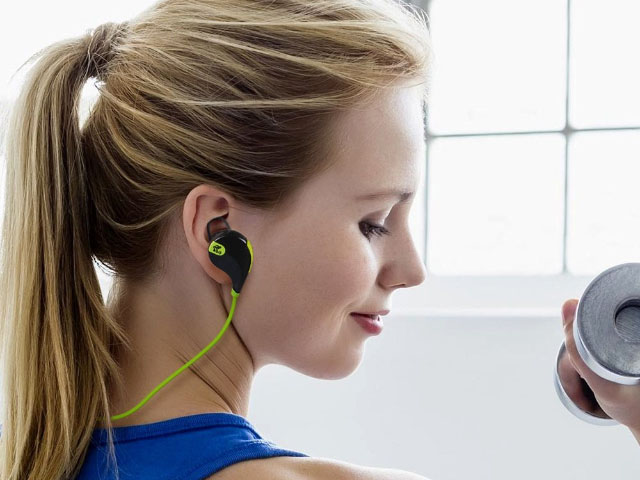 If you're shopping for someone who prefers to keep their listening habits to themselves, these wireless earbuds from SoundPeats are the way to go. At just $22, these headphones offer features you're more likely to find at two (or three, or four) times the price. The earbuds offer a comfortable and secure fit for running or working out, with a six-hour battery life that will last beyond anyone's daily workout routine. (But they're just fine for listening to music on your commute to work, too.) The biggest feature, though, is noise cancelation, which you usually only see in much pricier headsets. Whoever you gift these too is going to think you spent a lot more than $22 on them.
Price: $22 from Amazon
Tile Mate Key Finder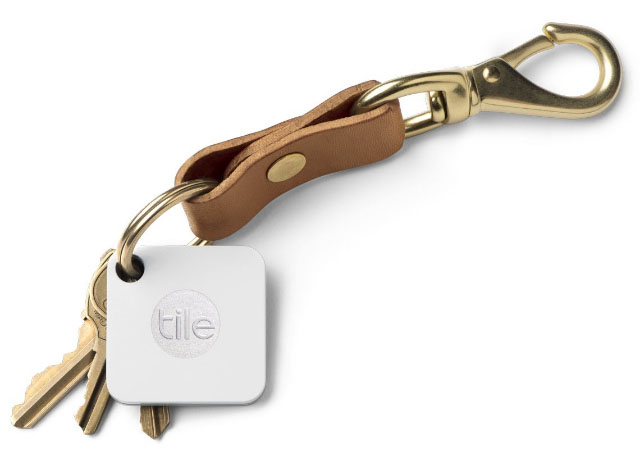 If you have a friend who's always misplacing their keys, then a Tile may be the perfect gift. This Bluetooth tracker attaches to a keyring, can be dropped in your a, or attached to just about anything. So just how does that help the absentminded? They can now track the Tile with their smartphone or track their smartphone with their Tile. A simple tap can make either device beep for attention (even if the phone is on silent), and the Tile app remembers where it last detected the Tile, making it easy to backtrack and collect a forgotten item. It's well worth the $20 price tag to saving your friend the stress of losing their keys ever again.
Price: $20 from Amazon
ThinOptics Reading Glasses and iPhone Case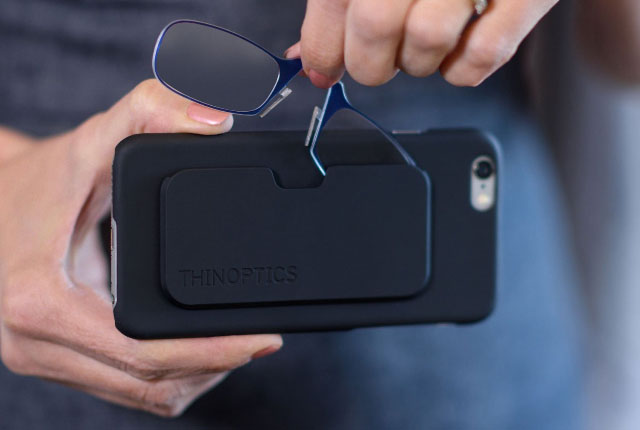 What if it isn't keys your friend keeps misplacing, but their glasses, instead? This unique smartphone case from ThinOptics adds a pocket and a slim pair of reading glasses to the back of a smartphone. These flexible, shatter-proof glasses are available six colors and four strengths (+1.00, +1.50, +2.00, and +2.50) — offering enough power to help with reading, but not enough to replace prescription glasses, if that's what you need. Now as long as your friend can keep track of their phone, they can keep track of their glasses… though if they lose their phone, too, they may need a Tile to help keep track of it so they can hang on to their glasses.
Price: $25 from Amazon
Mimobot Stormtrooper Flash Drive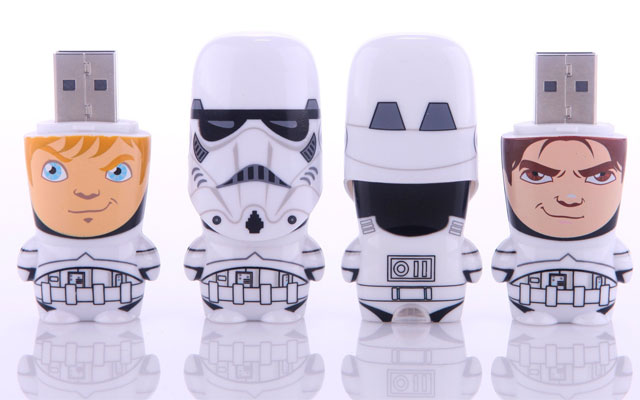 Sure, it's a little silly, but this Star Wars-themed flash drive is a fun gift for any fan. This 8GB drive will store information for Macs or PCs and is a handy way to back up files or carry them from place to place. But even though they serve a practical purpose, Mimobots are all about the cute. This drive resembles a stubby Stormtrooper, and pulling off its helmet reveals the person inside — which will randomly be either Han Solo or Luke Skywalker. But even if you're shopping for a non Star Wars fan, Mimobot offers a bunch of flash drives themed after My Little Pony, Batman, Tokidoki and more, all for around $17. (Just be sure whichever Mimobot you choose is in stock so it will ship soon.)
Price: $17 from Amazon
LumiLux Multicolor, Motion-Sensing Toilet Bowl Light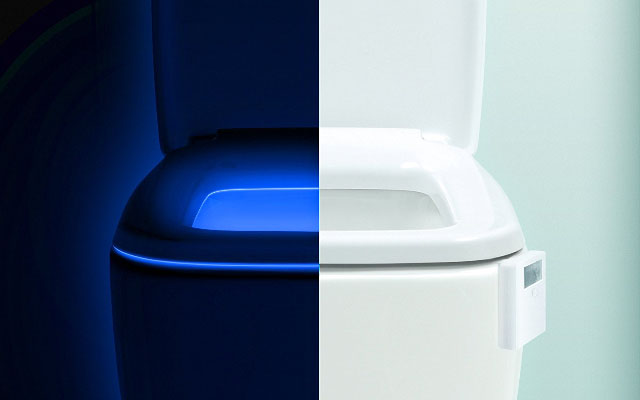 With the LumiLux toilet bowl light, there's no more need to stumble around the bathroom in the dark or blind yourself by turning on the overhead light. This multicolor LED light clips on to the side of the toilet bowl and provides more than enough light to see. A light sensor keeps it from turning on during the day, and a motion sensor turns it on when someone approaches, so it doesn't burn through its battery — lasting six months to a year on 3 AA batteries. And while it may seem like a bit of a joke gift, it will be a hit with families with younger kids, and it's a nice convenience for just about everyone else.
Price: $15 from Amazon
Wemo Mini Smart Plug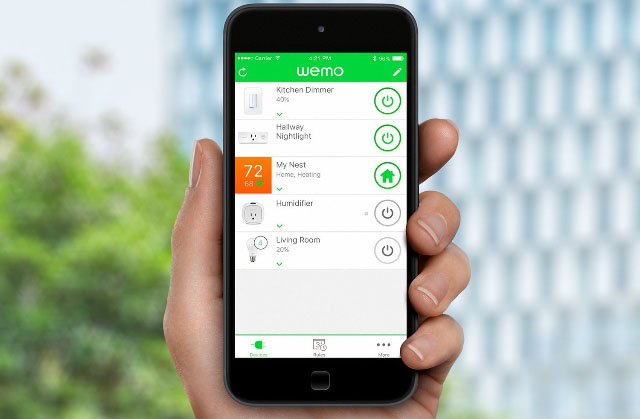 This is another gadget that's slightly over our $25 budget, but for just an extra $5 you can gift a truly nifty smart home gadget. The Wemo Mini Smart Plug is a simple power outlet: just plug something into the Wemo and then that gadget can be turned on and off remotely, put on schedule, or even randomized. It's perfect for lights, so the house is always lit when you get home. And in case controlling the house via a smartphone app isn't convenient enough, Wemo also works with Amazon Alexa and Google Home voice assistants and respond to voice controls. So spend the extra $5 and give a friend the gift of living in the future (or at least pretending they live in the future).
Price: $30 from Amazon
Happy shopping — and happy holidays — everyone!
[Image credits: Amazon, Misfit, PopSockets, Jackery, Nkomax, Anker, Amir, SoundPeats, Tile, Mimoco, ThinOptics, LumiLux, Belkin]
Discussion