Evernote, One Note, Google Keep: Which Should You Use?
Techlicious editors independently review products. To help support our mission, we may earn affiliate commissions from links contained on this page.
Google recently introduced Keep, a note-taking service you can use to organize things you need to remember—notes to yourself, to-do or grocery lists, photos of receipts, a wine label or whiteboard and anything else that makes sense to keep on file. It's a fantastic idea, although not a new one. Evernote, with its elephant logo and tagline "Remember everything" has dominated the space for the last several years and Microsoft's OneNote application is a favorite with many.
Which one should you use? The three are alike in many ways—all of them offer free versions, both desktop and mobile access and let you share notes with others. But deeper in, they each offer features that might be better for certain types of people, depending on which ecosystem you're already invested in.
Here's how the three services stack up when compared side by side.
Evernote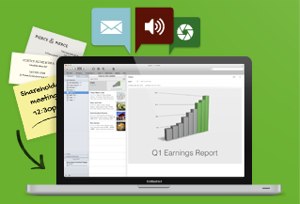 While Evernote might not be Google or Microsoft, it's a beautifully useful and exceedingly popular product (In fact we named it one of our must-download apps for iOS).
Features:
Web Clipper browser extension sends entire webpages or selective content from a website to your Evernote account
Text in photos of signs, labels or handwritten notes are searchable, even in the free version (as opposed to PDF search, which is a paid feature)
Multishot camera lets you capture a series of photos in one note
Integration with screen capture app Skitch (for iOS, Android, Windows, Mac). Lets you annotate photo notes
Tags let you easily find categories of notes
Connect your Twitter account and send tweets directly to your Evernote account
Smartphone Access: Evernote is available for iOS, Android, Windows Phone and Blackberry devices and as a downloadable desktop app.
Price: Evernote is available for free. Upgraded service for $5/month or $45/year gets you offline notes, PIN lock, larger uploads, search for text within PDFs, others can edit notebooks and more.
Google Keep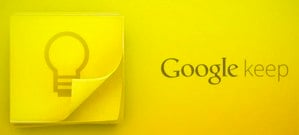 Google Keep has a uniquely simple interface. And if you're a heavy Google user, you'll appreciate how easy it is to get going using your Gmail login credentials and how it marries well with Google Drive cloud storage service. On the downside, there currently isn't any way to print your notes.
Features:
Transcribes voice memos
Choose from grid or column format
To-do lists in Android app are easy to create
Notes can be colored like real sticky notes
Simple user interface
Good for heavy users of Google products because of how the company seamlessly integrates them
Smartphone Access: Android (4.0 and later) and through any web browser.
Price: Free
Microsoft OneNote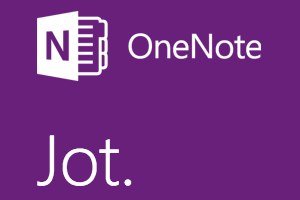 Microsoft's note-taking service integrates well with other Office software. So if you use Excel, Word and PowerPoint every day, you'll likely appreciate OneNote better than the other options.
Features:
Desktop app lets you insert a myriad of useful things into a notebook such as audio, video, Office files, scanned images, screen clippings and more
Tables in the desktop app are super simple to insert
Good for large projects because you can easily nest tiers of information
Draw features let you annotate anything
Outlook integration
Syncs to-do lists between OneNote and Outlook
Integration across Office applications; real-time updates, sync to SkyDrive and SkyDrive Pro/SharePoint, auto previews of Excel charts and Visio diagrams
Smartphone Access: Windows Phone, Windows RT, Android, iOS; mobile browsers can access OneNote web app. Desktop version available as well.
Price: Desktop version is included with Office 365 ($9.99/month or $99.99 a year) or with purchase of Office download (starts at $139.99).
The in-app purchase option for OneNote on iPhone, iPad, and Android phones removes a 500-note limit. Once mobile app users reach the 500 note limit (which doesn't exist with the desktop, Office 365 and Windows Phone versions of OneNote), users will only be able to view, delete and sync notes until they purchase the upgrade. In-app purchase varies per platform: iPhone is $4.99, iPad is $14.99, Android phones is $4.99.
There are many note-taking apps and systems out there, but these three with their ties into larger product families are your best option for staying organized at home, at home and on the go.
Discussion