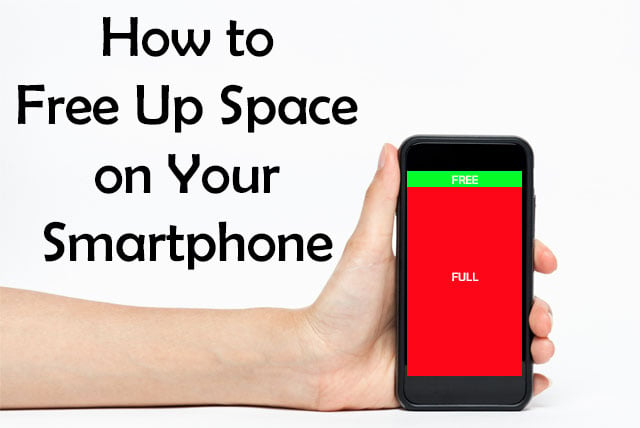 "Cannot Take Photo. There is not enough available storage to take a photo."
Many of us have come face to face with that frustrating alert, and it usually happens at the worst possible time — baby's first step, a celebrity sighting, hilarious pet antics. So, follow our simple steps to keep ensure you always have room for that next important shot.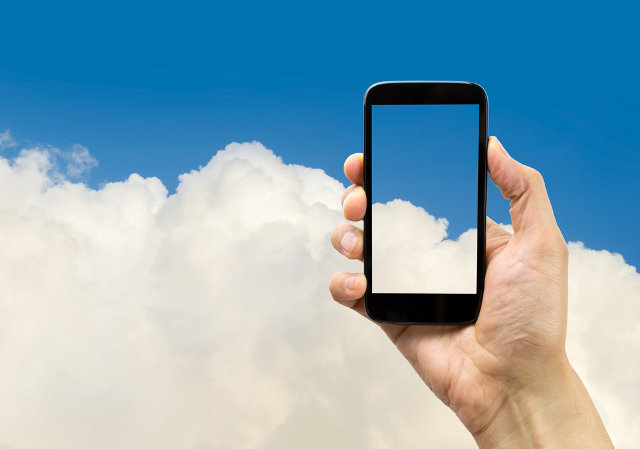 Rise to the cloud
If you don't have the time or patience to sift through old photos and videos or if you want to keep all your media files, back them up to a cloud storage account and delete the local copies on your phone.
The best part about cloud-based storage is that many services, including cloud storage leaders, like Dropbox (for iOS and Android) and Google Photo (for iOS and Android), can be set up to automatically save photos to the cloud over Wi-Fi. Google Photo will even has a Free Up Space for easily deleting photos you've already back up to the cloud. If you use an iPhone, the process is automatic if you've enabled the iCloud automatic backup service.
The IceCream app for your iPhone lets you free up phone storage space and even lets you decide how much space you'd like to recover. What makes this app really handy is that it alerts you whenever your phone is nearing full capacity. The app also comes with a feature that lets you save photo files that are 10 times smaller than those from your phone's built-in camera.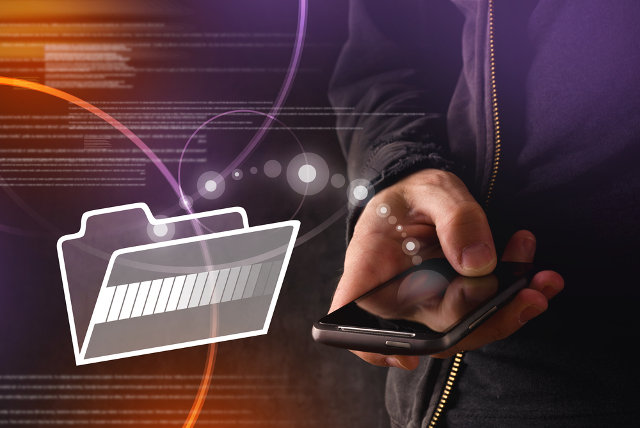 Back up locally
To avoid the cost and limitations of cloud storage, back up your files to your computer. The downside is that you can only do this at times when you have access to your computer through a wired or wireless connection.
If you own an iPhone, you can use iTunes, iPhoto, the Photos app or the Image Capture app to save copies of your media files to your Mac. See Apple's step-by-step instructions on how to go about it. If you use a Windows PC, you can still use iTunes; the steps vary according to your version of Windows.
For users of the iPhone 5 onwards running at least iOS 7, the AirDrop app lets you transfer files without having to connect your phone to your PC via USB cable. Apple has a page of instructions on how to accomplish that.
If you use an Android device, connect your phone to your PC via a USB cable. Your computer should detect your phone as a mass storage or media storage device, and you will be able to drag and drop your media files from your phone to a folder on your PC. You may need to install software drivers for your phone so that your Windows PC can properly detect it.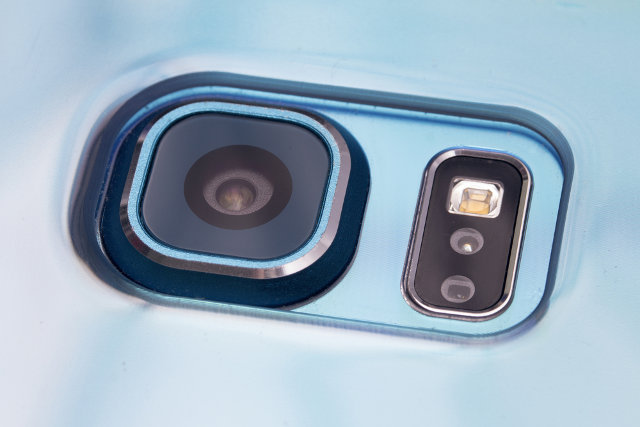 Lower resolution images and videos
Many new phones can capture videos in 4K resolution. These high-resolution videos are clearer and have finer detail, especially if you view them on a 4K-capable TV or monitor, but that clarity comes at a price. Those 4K videos use more space than HD or full HD resolutions. If you don't need 4K videos, set your camera to capture images at a lower resolution in order to save storage space.
Do the same with photos, too. Often, you won't really need photos taken at very high resolutions, unless you intend to print them or crop-in on a small part or an image. If you'll only be viewing your photos on a small screen, save storage space by shooting them at a lower resolution. For example, with my phone, a 13MP image is 3 to 4 MB. But when I use the lowest resolution of 2.4MP, the file size drops to about 0.5500KB. When I compare the two photo resolutions side by side on my phone, I can hardly detect any noticeable difference — but the file size difference is hard to ignore.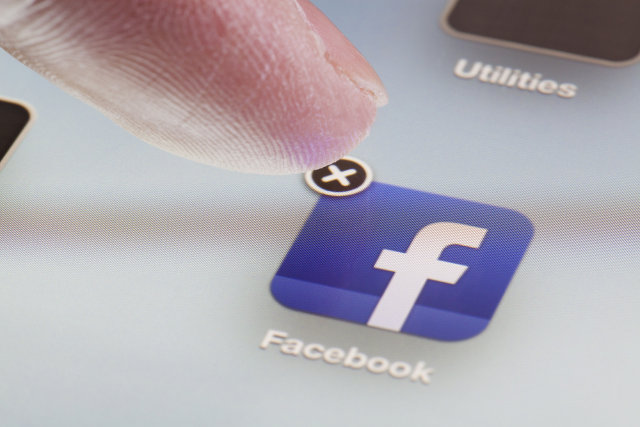 Uninstall idle apps
While photos and videos are the usual storage hogs, apps can also contribute the depletion of disk space. It's best to remove apps you don't use often. Game apps particularly consume a lot of space.
On the iPhone, go into Settings > Storage & iCloud Storage > under Storage select Manage Storage. You'll see a list of apps sorted by the amount of storage space used. When you select and app, you'll have the option of deleting it. Or, you can long-tap on the app's icon and tap the X overlay to delete the app and all of its data.
On Android, go into Settings and then Apps. There you'll see a list of apps. tapping on an app will show how much memory it's taking up and give you the option to uninstall it. Or, long-tap the app icon in the App Drawer, then drag it to the Uninstall button.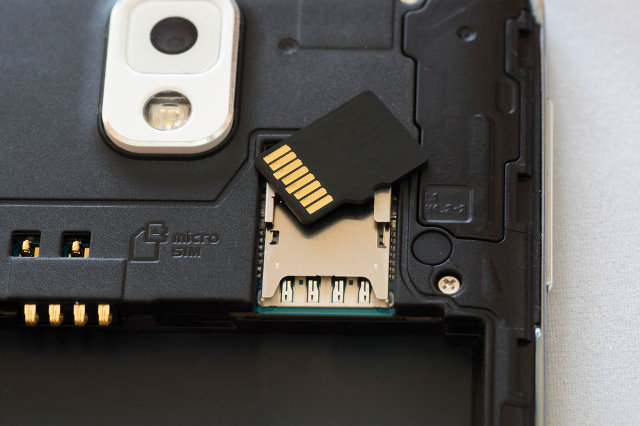 Extend your storage
If you own an Android phone with a memory card expansion slot, invest in a microSD card, and move some of the files from your phone's built-in storage. To move files around, you can use a file manager app. Most phones come with their own file managers. If yours doesn't, or if you want a more flexible app, install the ES File Manager (free in Google Play).
You can't add a memory card to an iPhone, but there are solutions. The Mophie Space Pack, a case with built-in storage and battery, is the most convenient, since you'll always have it with you. The protective case is available for iPhone 5/5s (starting at $44.58 with 32GB of storage and a 1700mAh battery on Amazon), iPhone 6/6s (starting at $149.95 for 32GB and a 3300mAh battery) and iPhone 6 Plus 6s Plus (starting at $149,95 for 32GB and a 2600mAh battery). Note that some users found the device hard to use.
You can also purchase a flash drive to plug into your iPhone or iPad to offload photos and plug into your computer. We like the Adams Elements iKlips Lightning ($44.26 for 16GB, $74.85 for 32GB, $89.99 for 64GB and $149.99 for 128GB on Amazon) or the Leef iBridge ($59.99 for 16GB, $79.99 for 32GB, $119.99 for 64GB) which wraps around the back of the iPhone or iPad.
Make saving space a habit
Clear out space on your smartphone regularly to save yourself from the disappointment of running out of storage at times when you need it most. Stay lean and mean so you're ready to enjoy your phone's features at a moment's notice. And, if you're running out of space on your computer, check out our tips on how to clean out and organize your computer.
Updated on 3/15/2016 with new iPhone storage options.
[Image credit: Via Shutterstock: hand holding smartphone with "delete"; hand holding a smartphone with clouds; a stack of printed pictures; Hand with mobile smart phone transferring files to cloud folder; close-up of a mobile phone camera; Upper shot of a dismantled smartphone; ymgerman / Shutterstock.com ]