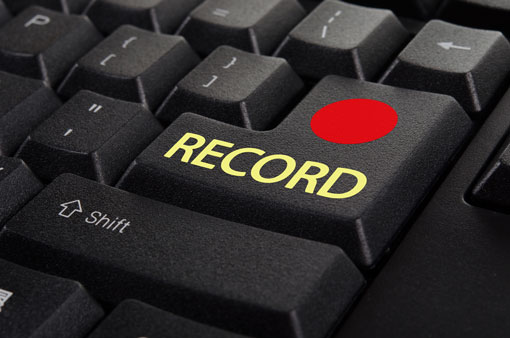 There have been a lot of stories about how terrible Comcast's customer service is lately. It all started when a frustrated Comcast customer recorded his ill-fated attempt to cancel service via the worst customer service agent ever. Another customer recorded a video after being put on hold by the company for over 3 hours. And yet a third found it impossible to get $182 in bogus fees refunded until he replayed a past customer service call where he was promised he wouldn't be charged.
Sadly, it seems like recording your calls with the cable company is the only way to keep it honest and ensure good service. So before you make your next call, consider trying one of the following services to create a record of it. Hopefully you won't need to ever use it, but these days, it's better to be safe than sorry!
Note: In some areas, it is illegal to record a phone call without letting the other party know the call is being recorded. So before you hit that record button, be sure to let the person you're talking to know that you're recording the conversation.
For Android
If you're calling from an Android device, check out the Automatic Call Recorder app. It allows you to record all your calls, or just calls you make to certain contacts (like the cable company, natch). Recordings can be saved directly to your phone, or to a cloud service like Google Drive or Dropbox.
You can download the free Automatic Call Recorder app on Google Play.
For iPhone
If you prefer the Apple iPhone to Android, check out the ipadio app. It requires a little bit of work to use – you'll need to call a local ipadio number first; then you'll need call the cable company and merge the two. The audio will then be recorded to your ipadio account, which can be accessed online. You can only record for an hour with ipadio, so you better hope they don't put you on hold for 3 hours too!
You can download the free ipadio app on the Apple App Store.
On your computer
If you don't have an unlimited number of minutes on your phone plan, you might want to call customer service using your computer instead. We like Skype for making calls – so long as you're calling a toll-free number, the Skype call will be free. Otherwise, the pay-per-call prices are cheap – less than 5 cents to place the call and about 2.5 cents per minute (a 3 hour call would cost about $4.20).
Windows users should check out the MP3 Skype Recorder for capturing audio. It starts recording automatically whenever you use Skype. You can download it for free at voipcallrecording.com so long as you're using it for non-commerical, personal use.
If you're a Mac user, try the free Callnote Call Recorder instead. It records audio, lets you create and edit call notes, and upload the resulting file to the cloud via Dropbox. You can download the app for free at kandasoft.com.
[Record button on keyboard via Shutterstock]