Looking for a new TV but on a strict under $500 budget? Want a large screen model that you don't need to squint at from across the room? These three TVs give you just what you're looking for. Each is 40" or over, offers solid picture quality and provides terrific bang for your buck.
For my money, I would go with the Samsung 5300 Series. It gets very good reviews on Amazon from actual owners who have lived with the TV and offers all the smart features you would want. Its picture won't be as good as the Panasonic X60 (though will still be more than acceptable), so you have to decide whether you value features or picture more highly. The Samsung 5300 is also slightly smaller than the Panasonic or LG, but the difference will hardly be noticeable.
If your focus is on picture, go with the Panasonic. Plasma almost always beats out LCD for the price, and this is no exception.
The LG would be my pick for those who want a slightly larger (and cheaper) panel than the Samsung, but also want a lighter weight set for wall mounting or moving around the room/house.
For what it's worth, when I bought my first plasma TV a little over ten years ago, it was a 42" model with a picture that couldn't touch the picks below. The retail price on that TV? $8,000. It's amazing how much TV $500 will buy you today.
(Prices as of 4/25/13)
Best Smart TV under $500: Samsung 5300 Series 40-Inch LED TV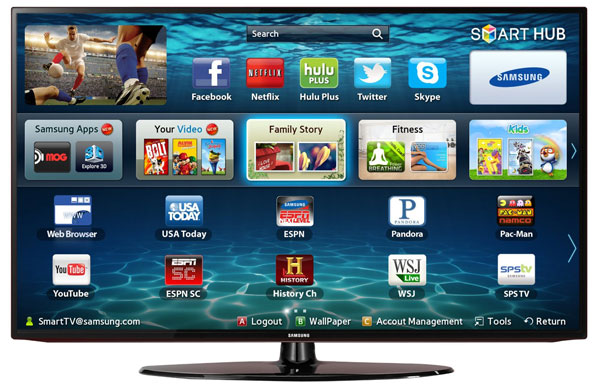 The Samsung 5300 Series may be the smallest TV in this lineup at "only" 40 inches, but it comes packed with features. You get an fast 120Hz LED panel [UPDATE: We had an error in our specs. The 120Hz was Samsung's "Clear Motion Rate", which is a marketing term and doesn't reflect the panel's true speed] with 1080p resolution, plus access to Samsung's well-stocked Smart Hub for streaming apps and other goodies. All that for $498.99 on Amazon makes this a "Smart" choice.
Best TV picture under $500: Panasonic X60 Series 42-inch Plasma TV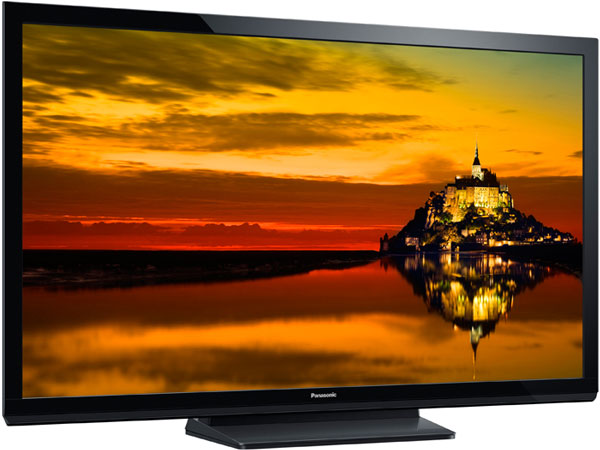 When it comes to picture quality, plasma still rules the roost. And among Plasma manufacturers, no one does it better than Panasonic. The TC-P42X60 picture won't blow your socks off like the Panasonic VT60, and it doesn't offer Smart TV or 3D, but for two grand less, who's quibbling? Pick one up for only $399.99 on Amazon.
UPDATE 8/2/13: The Panasonic X60 is no longer available. For those looking for the great blur-free picture of a plasma, the LG PN4500 is a great option. Like the Panasonic, it's "only" 720p (though you probably won't notice) and doesn't have Smart features, but owners love it. Of the 18 reviews on Amazon, 17 gave it 5-stars (one gave it 1-star because he said it fell on his dog). And at only $472 on Amazon for the 42-inch model and $499 on Amazon for the 50-inch model, it's a real steal.
Best LED deal under $500: LG 42LN5300 42-inch LED TV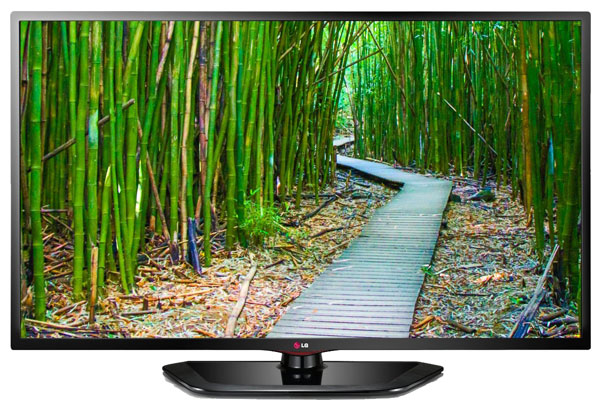 The LG LN5300 offers a large 42" LED edge-lit display with very good picture quality and 1080p resolution. Not a lot of bell & whistles, but you can get your smart TV options through a Roku box if you want 'em. Meanwhile, you'll be loving the $455 price on Amazon.