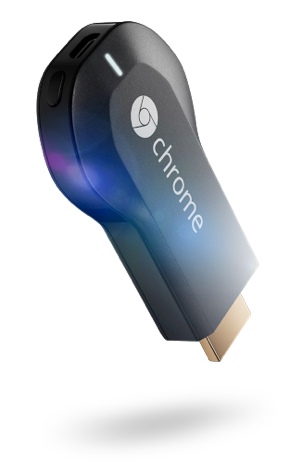 Smart televisions – that is, Internet-connect TVs capable of streaming Hulu, Netflix and more – are very hot products right now. Their prices have come down significantly, but even $500 is a lot to spend on a television when you may have just spent that much for a TV a year or two before.
Thankfully, though, being able to watch and stream video on a "dumb" TV is about to get a lot cheaper. Today, Google announced the Chromecast, the company's answer to the AirPlay mirroring at the stunningly low price point of $35.
Chromecast isn't quite like Apple TV or even the $99 Google TV device if you're familiar. Instead, it's a much simpler tool to mirror what you're doing on your tablet, smartphone or computer on your television, provided you're using the Chrome browser (or other Chromecast-compatible app like Netflix) to do it.
Oddly enough, the most attractive feature of the Chromecast is its status as a computer. That designation means a lot in terms of video streaming. Chromecast represents a way to watch a Hulu show on your TV without having to pay for Hulu Plus. You can also stream a show that appears only on the CBS, NBC, or ABC website by watching it through a Chrome browser and streaming it to a television using the device. It's a smart, inexpensive way to work around frustrating DRM rules.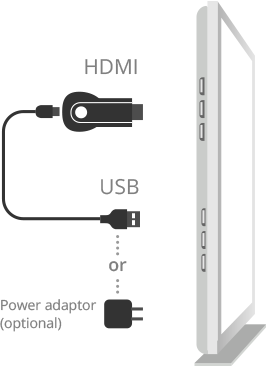 Before you go shopping, though, take note: The Chromecast is a powered HDMI device. As such, your TV will need an HDMI input and a powered USB port or access to a power outlet to take advantage. My 3-year-old Sony LCD TV has such an input, but many televisions of the same age or older won't. You'll want to take a quick peek on the back of your existing TV before you place an order just to be sure.
The Google Chromecast device will ship by August 7 and is currently available for pre-order. The device retails for $35 and comes with a free 3-month Netflix membership.