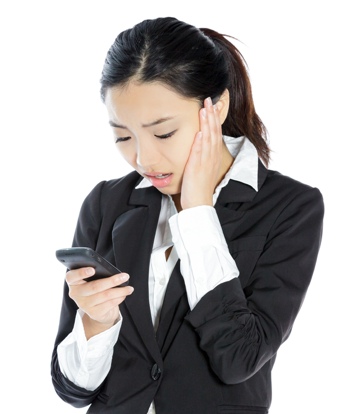 If missed a phone call from an unrecognized number on your cell, the Better Business Bureau (BBB) is warning that might want to do your research before you call it back. The "One Ring Phone Scam" is on the rise, and falling for it is as easy as it is costly.
In the scam, bad guys have a computer autodial thousands of phone numbers at once. Calls disconnect after a single ring to make sure you don't answer it in time, generating a missed call notification instead.
Attempt to call the number back and you'll be connected to a premium phone service located outside of the United States. It's a pricey mistake: Callers can be sacked with a hefty upfront $19.95 international call fee and per-minute charges of $9 or more.
Specifically, the BBB is warning that scammers are using the area codes 268 (Antigua or Barbuda), 809 (Dominican Republic), 876 (Jamaica), 284 (British Virgin Islands) and 473 (Grenada).
How can you stay safe? The BBB explains that "if you don't recognize an out-of-state telephone number on your caller ID, ignore it and if you do answer, do not call back. Also you should check your cell phone bills carefully and inform your carrier if you spot any unauthorized charges. The earlier you document the fraud, the better your chances of having some or all of the charges removed." You might also want to block specific phone numbers should you be targeted.
How are the carriers addressing the problem? AT&T says "We will be working with customers on an individual basis regarding reimbursement." And T-Mobile says "Customers who make these calls should only be charged the cost of the international call." Sprint and Verizon were contacted but have not provided comment on how they handle these calls.
For more on the One Ring Phone Scam, visit the BBB website.
[Worried woman with phone via Shutterstock]