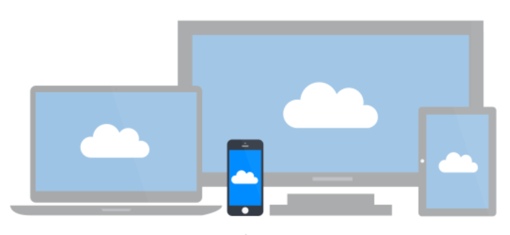 Amazon may have hiked the price of its Amazon Prime service earlier this year, but that doesn't mean the company has stopped adding new benefits. Today, the company announced that it is offering Prime customers unlimited cloud storage space for photographs through the web and its iOS and Android apps. Any photos already stored with Amazon will no longer count towards your storage limit.
"This time of year in particular, families are capturing thousands of photos of holiday parties, family gatherings and opening presents," says Amazon Prime Vice President Greg Greeley. "With free unlimited photo storage, we're providing one more reason for members to use Prime every day. Prime has always allowed members to conveniently save time and save money, and now with Prime Photos they can save memories too."
Free unlimited photo storage for mobile devices is a great benefit to Amazon Prime, but remember, the offer is only good for as long as you're a member. If you decided to stop the Amazon Prime service, you'll need to find a new place for all your photos or you'll need to pay Amazon for the privilege. Amazon Cloud Storage offers 5GB of storage for free, 20GB for $10 per year and 50GB for $25 per year. Plans up to 1TB are available.
If you're not an Amazon Prime customer, there are plenty of options for cloud photo storage beyond the default Google Drive and iCloud – many of which offer several gigabytes of space for free. Personally, I like Microsoft's OneDrive, which offers 15GB of free, automated photo sync. Flickr is a great option for larger photos – the Yahoo-owned service offers 1TB (!) of free photo storage. You can also check out Techlicious's guide to the best cloud storage options to compare the options and see which is right for you.
Amazon Prime memberships first launched in 2005, offering free two-day shipping in the U.S. on eligible purchases for a flat yearly fee. Since then, the service has expanded to include a number of added benefits. These include complimentary access to the Amazon Instant Video streaming service, the Kindle Owners' Lending Library of e-books and Amazon Prime Music for a somewhat limited selection of songs. Prime members can also take advantage of the newly launched Amazon Prime Pantry service, which offers flat-fee shipping of home grocery items.
The Amazon Prime service costs $99 per year and can be purchased as a gift. If you haven't given it a try yet, Amazon currently offers a 30-day free trial. (With the holiday gift season coming, the timing is terrific.) You can learn more about Amazon Prime memberships by visiting the program's landing page on Amazon.com.