Apple has rolled out major security updates for old iPhones and iPads that stop hackers from gaining access to your device to run malicious software and steal your contacts and other personal data. Even if you have a newer device that can run iOS 16 or iPadOS 16, but you haven't upgraded it yet, this security update is for you too.
If you have chosen to stick with iOS 15 or iPadOS 15 or have an iPad Air 2 or iPad mini 4, you'll be updating to iOS/iPadOS 15.7.3. The update prevents apps from running malicious code, bypassing your Privacy preferences, and accessing your contacts.
If you have an iPhone 5s, 6, and 6 Plus, iPad Mini 2 and 3, or iPad Air (first generation), you'll be updating to iOS 12.5.7. The update offers protection from a bug that lets hackers download and run malicious software on your device when you're browsing the web. This is a zero-day exploit, meaning hackers are already aware of it and are using it.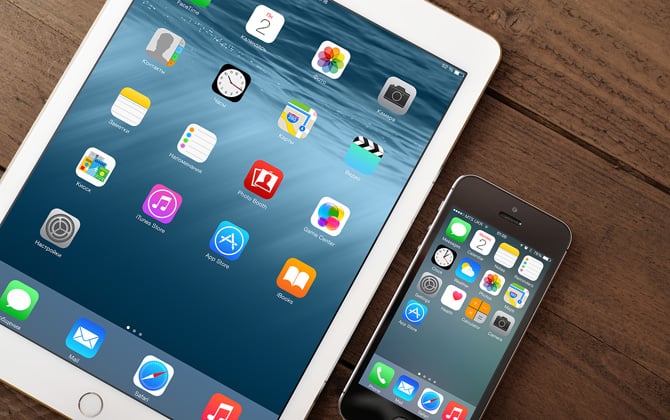 Ready to get the update? Before updating, be sure to back up your device. For step-by-step instructions on backing up your device and updating, you can check out my stories How to Update an Old iPad and How to Update an Old iPhone.
If you don't already have automatic updates turned on, go to Settings > General > Software Update > Automatic Updates and toggle on "Download iOS Updates" or "Download iPadOS Updates," which will download software updates when your device is connected to WiFi. It would be best if you also toggled on "Install iOS Updates" or "Install iPadOS Updates" to have updates installed. You will be notified before updates are installed, so you can always delay the installation to a more convenient time.
[Image credit: iPhone 5s and iPad Air 2 on table via BigStockPhoto]
For the past 20+ years, Suzanne Kantra has been exploring and writing about the world's most exciting and important science and technology issues. Ten years ago, she founded Techlicious. Before that, Suzanne was the Technology Editor for Martha Stewart Living Omnimedia, where she hosted the radio show "Living with Technology." Previously, she served as Technology Editor for Popular Science Magazine. She has been featured on CNN, CBS, and NBC.