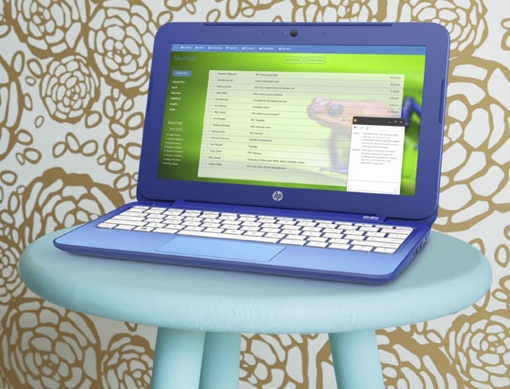 Looking to pick up a new, inexpensive laptop or tablet for the kids this holiday season? Hewlett Packard may have just what you're looking for. This week, the company introduced the latest entries into its HP Stream line of products, including an 11.6" Windows laptop starting at $199 and a 7" Windows tablet starting at $99.
How is HP getting to such a low price? Like Chromebooks, HP's new line of Stream laptops and tablets are designed to use web-based software and so there's little storage on the devices. Documents are stores in the cloud.
On the laptop side, the HP Stream 11 offers a dual-core Intel Celeron processor, 32GB of flash memory and an 11.6-inch, 1280 x 720 high-definition display. You also get 1TB of Microsoft OneDrive cloud storage for a year, a subscription to Office 365 Personal for a year and a $25 gift card for buying apps or games on the Microsoft Store. The larger HP Stream 13 features a 13.3-inch display, with optional touch-screen functionality and 4G LTE modem. And as if to push value even further, you can sign up to get 200MB of free data per month through T-Mobile.
The HP Stream 7 and Stream 8 each feature a quad-core Intel processor, HD display and the Windows 8.1 operating system. Like the HP Stream laptops, they also come with 1 TB of OneDrive storage, Office 365 Personal for a year and the option to add T-Mobile 4G LTE. There's nothing about the tab that will blow you away except for the price – just $99 to start.
The smaller HP Stream 11.6" starts at $199.99; the larger 13.3" laptop carries an MSRP of $229.99. The HP Stream 7 and Stream 8 tablets are priced at $99.99 and $149.99 respectively. Both will be available this November on the HP Shopping website and in major retail stores near you.