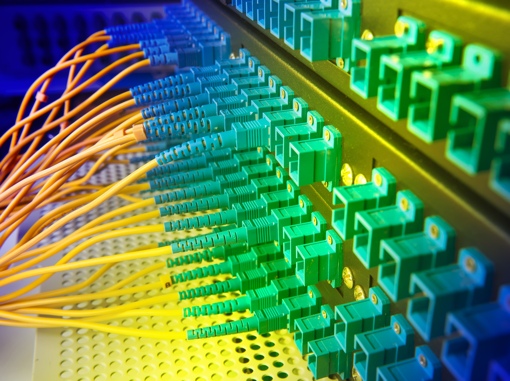 Last week here at Techlicious, we talked about how the FCC is about to address the topic of Net Neutrality, effectively making a decision about the future of the Internet. Major ISPs like Comcast are lobbying hard and flooding DC with hundreds of millions of dollars to kill Net Neutrality because they can charge more without it.
But that's not the only major technological battle ISPs are waging with the FCC to boost their own bottom lines. The second battlefront is municipal broadband. There, the first shots have been fired.
Last week, the Republican-led House of Representatives passed a bill, sponsored by Rep. Marsha Blackburn (R-TN) and supported by major ISP lobbyists, called H.R. 5016. The giant 160-page legislation contains a provision designed to block individual towns and cities from building their own municipal broadband networks.
That's right – state and federal legislators want to prevent your local town or county from creating its own ultra high-speed broadband provider. Here's why.
What is municipal broadband?
In most areas of the country, a private company like Comcast, Verizon or Time-Warner provides high-speed Internet service for residents. But some local communities have decided to create their own publicly owned municipal broadband networks because private companies were underserving them – or not serving them at all.
One of these municipal broadband networks operates in Chattanooga, Tennessee. It offers city residents blazing fast Gigabit speed – faster than most commercial Internet service available elsewhere in the country – for a cost lower than the corporate giants are willing to provide.
"The network was partly built out of necessity," explains FCC Chair Tom Wheeler. "Local phone and cable companies chose to delay improvements in broadband service to the Chattanooga area market. Without faster networks, Chattanooga residents were at risk of finding themselves on the wrong side of the digital divide, bypassed by the opportunities high-speed connectivity enables."
Why is municipal broadband even controversial?
The Republican Party, as a matter of ideology, typically prefers that services be provided by private companies rather than by a publicly owned utility. As such, conservatives have led the charge to impose new restrictions on municipal networks.
Twenty states have passed some manner of law to prohibit or limit public broadband, some even in areas where private companies have shown little interest in investing. The Tennessee legislature, for instance, has passed a bill to prohibit Chattanooga's network from expanding to nearby underserved communities.
This sits well with major cable companies, of course. Their lobbyists and political action committees are the ones pushing Republican legislators to consider such restrictions. They'd prefer not to compete with publicly owned municipal networks for your business, especially given how superior these networks tend to be.
"Throughout the country where we have seen competitive broadband providers come in to a market, prices have gone down and broadband speeds have gone up," says Wheeler. "No wonder incumbent broadband providers want to legislate rather than innovate."
Why is municipal broadband now a federal battle?
A recent court ruling – ironically, the one that gutted Net Neutrality – suggests the FCC has the power to overrule these anti-competitive statewide laws. Major cable companies don't like that. It's a very significant threat to their bottom line and their subpar way of doing business.

Republican lawmakers are upset over the court ruling too. They claim such an action by the FCC would violate states' rights. But at the same time, these state laws prohibiting municipal broadband take local control away from municipalities.
Will Washington really kill municipal broadband?
The good news here, ironically enough, is that Republicans and Democrats in Washington can't agree on anything these days, municipal broadband included. Democrats have been critical of Rep. Blackburn's bill, and its unlikely to pass the Democrat-run Senate or be signed by President Obama.
Still, with billions of dollars in cable company profits on the line, the issue of municipal broadband isn't likely to go away. Like with the issue of Net Neutrality, an incredible amount of decision-making power lies with FCC Chairman Tom Wheeler. And in this case, he's siding with consumers over the big ISPs.
"I believe that it is in the best interests of consumers and competition that the FCC exercises its power to preempt state laws that ban or restrict competition from community broadband," Wheeler says. "Given the opportunity, we will do so."
[Fiber optic technology center via Shutterstock]