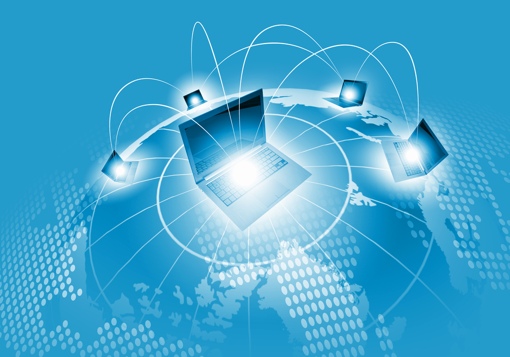 I have a question for you: How would you prefer the Internet operate? Do you believe that your monthly cable bill payment should entitle you to equal access of any website or content you'd like, as it's always been? Or do you believe that your ISP should now be able to grant faster access to sites like Netflix if they make huge payments?
It's not a hypothetical query. The U.S. Federal Communications Commission (FCC) will soon make that very decision when it rules on a concept popularly known as Net Neutrality. Before it does, it's seeking your opinion – but you only have until midnight on Friday, July 18 to make it heard by sending an email to openinternet@fcc.gov.
It's incredibly important that you do. Here's why.
What is Net Neutrality?
Net Neutrality is a simple, but important, concept. It says that all data transmitted over the Internet should be treated the same and be delivered at the same speed. Without Net Neutrality, your ISP is legally allowed to prioritize certain content.
Since its beginning, the Internet has operated under Net Neutrality rules. Or, at least, always had until Verizon challenged the idea in court and had it struck down this January.
Why is Net Neutrality in danger?
Simply put, your ISP hates the idea of Net Neutrality because they can make more money without it. With Net Neutrality rules having been suspended since January, both Verizon and Comcast reportedly significantly reduced their customers' connection speeds to Netflix until the company agreed to pay an undisclosed amount in ransom.
Consumers, meanwhile get virtually nothing in return but new restrictions and, eventually, higher costs.
What does a future without Net Neutrality look like?
For now, ISPs are using the lack of Net Neutrality rules to target streaming video providers like Netflix and YouTube, as the two make up about 50% of all Internet traffic. Short term, it means you'll get even worse streaming video service out of your ISP for the same monthly fee you pay now. In the medium term, it means services like Netflix, Hulu, iTunes, Google Play will very likely pass the buck and charge you more for access to content for the same speeds you enjoy now (or, in some cases, used to enjoy).
In the long term, a lack of Net Neutrality rules could have even more dramatic effects. Comcast and Time Warner, the nation's largest ISPs, are both major producers of video content. They own a ton major networks like NBC, Bravo, HBO and CNN. These providers could decide to allow premium, high-speed access only to their own content, virtually eliminating your ability to access content from their competitors without paying extra fees.
But can I really make a difference?
When it comes to Net Neutrality, the deck is definitely stacked against us little guys. ISPs like Comcast, Time Warner and Verizon have spent tens of millions in lobbying and campaign contributions to both Republicans and Democrats to make sure Washington D.C. is as friendly to their interests as possible.
You and I don't have millions of dollars to spend on lobbying, but between us, we do have something even more important – millions of votes. Already, hundreds of thousands of people have commented to the FCC in support of Net Neutrality. If the public keeps up the pressure, we can shame the government into doing the right thing. It's worked before.
How can I make my voice heard?
The simplest way to make your voice heard is to send an email to the FCC's dedicated Net Neutrality inbox at openinternet@fcc.gov. Please do so if you can. It's just that important.
When you write, you'll want to address a couple simple questions. First, do you believe that ISPs should be allowed to create "fast lanes," prioritizing certain content over others? Secondly, do you think ISPs should be classified as "Title II Common Carriers" – that is, treated by the law as a public utility the same way your phone company is? Thirdly, do you believe that Net Neutrality should apply to home and mobile Internet connections alike?
Don't worry if you're not a tech expert – most of the folks running the government aren't, either. Simply share your opinion in your own words. And do so ASAP – again, the government is only accepting public comments through midnight on Friday, July 18.
[Connected computers via Shutterstock]