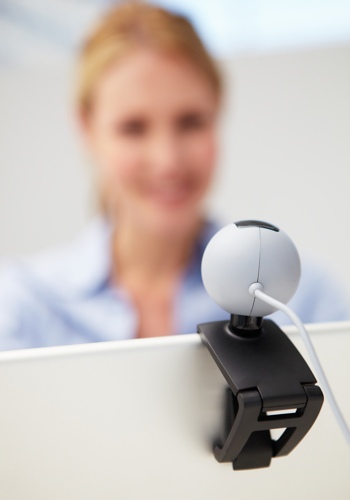 The Government Communications Headquarters (GCHQ), Britain's spy equivalent of the NSA, has been implicated in the bulk collection of Yahoo webcam images from at least 1.8 million users worldwide, secret documents reveal.
The documents, leaked to The Guardian, suggest that Britain's spy agency intercepted Yahoo webcam photographs between 2008 and 2010 as part of a program code named Optic Nerve. The effort was designed to enhance the agency's facial recognition technology for use against terrorists, though photos of British and U.S. citizens were collected as well.
But that may not even be the most unsettling revelation. The leaked documents suggest as many as 11% of the collected images were pornographic in nature.
"Unfortunately … it would appear that a surprising number of people use webcam conversations to show intimate parts of their body to the other person," one internal GCHQ document states. "Also, the fact that the Yahoo software allows more than one person to view a webcam stream without necessarily sending a reciprocal stream means that it appears sometimes to be used for broadcasting pornography."
Yahoo responded sharply to the allegations in a statement provided to The Guardian. "This report, if true, represents a whole new level of violation of our users' privacy that is completely unacceptable, and we strongly call on the world's governments to reform surveillance law consistent with the principles we outlined in December." According to the New York Times, Yahoo will have encryption for all of its services, including video chat by March 31, 2014. Skype and Google Hangouts already have encryption.
It's not clear if Optic Nerve is still in effect and as we reported last year, there are plenty of non-governmental hackers interested in accessing your webcam. Though it won't protect against government spying, you should make an effort to keep your anti-virus software up to date. And if you want extra privacy protection, you can simply stick a Post-it note over your webcam when it's not in use.
[Woman with webcam via Shutterstock]