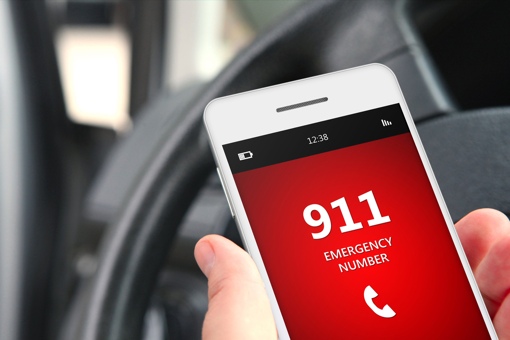 Ever worry about first responders' ability to find you in case you can't adequately communicate your exact location? It's a hot topic at the U.S. Federal Communications Commission (FCC), the agency with domain over our country's 911 system. This past week, it voted unanimously to create new carrier requirements for tracing the exact location of mobile 911 callers – even those in large, sprawling apartment buildings.
Under the new rules, within two years, all 911 calls placed from mobile devices will need to accurately transmit your physical location within 50 meters (164 feet) in 40 percent of all cases. Within five years, the required accuracy will increase to 60 percent of all cases. Individual carriers will decide which tracking technology best allows them to meet FCC guidelines.
While a focus on finding indoor callers is no doubt a great thing that could save many lives, some question whether the requirements will be as helpful as they're being billed. "While the rule claims to improve indoor accuracy, there appear to be no indoor-specific requirements in it, only a 'blended' indoor-outdoor standard that allows carriers to take credit for their outdoor location performance," explains Jamie Barnett, head of the Find Me 911 Coalition, a group representing over a hundred thousand 911 operators and first responders. As such, he argues, many phone carriers can meet the FCC requirements, even if their ability to locate callers indoors fails to improve.
"But let there be no mistake--we are establishing a floor, not a ceiling," explains FCC Chairman Tom Wheeler. "It is a beginning, not an end. We should not be satisfied with a situation where Uber can consistently find a user's house via an app, but the EMT's location fix is within half a football field 80 percent of the time. I hope our efforts will encourage app developers to work with the public safety community to develop an 'Uber for 911.'"
A number of technologies exist for locating people's positions indoors via their mobile devices where normal GPS tracking proves insufficient. One example called Uplink Time Difference of Arrival (U-TDOA), made available via provider TruePosition and compatible with AT&T and T-Mobile's network, calculates locations by measuring the time it takes cell phone transmissions to reach multiple cell towers. A similar Qualcomm offering called Advanced Forward Link Trilateration (AFLT) measures the time it takes multiple tower transmissions to reach a cell phone. AFLT is currently deployed on Verizon and Sprint's network. Multiple other promising technologies are available, as well.
[Emergency 911 call via Shutterstock]