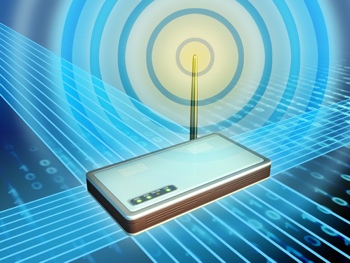 The Federal Communications Commission voted unanimously this week to allow WiFi networks greater access to the public airwaves, officially clearing the way for faster WiFi data connections.
Currently, WiFi networks are allowed to communicate using two different public frequency bands: 2.4GHz and 5GHz. The new FCC rule expands the amount of the 5GHz band dedicated for use in WiFi communications by 100MHz, opening up the possibility of ultra-high-speed Gigabit WiFi in our homes.
"This is a big win for consumers who will be able to enjoy faster connections and less congestion, as more spectrum will be available to handle Wi-Fi traffic," explains FCC Chairman Tom Wheeler. "It will make it easier to get online wirelessly in public places like airports and convention centers, as well as in your living room."
It's not yet known how long it will take for router companies to release products that take advantage of the extra bandwidth.
[Wireless modem via Shutterstock]