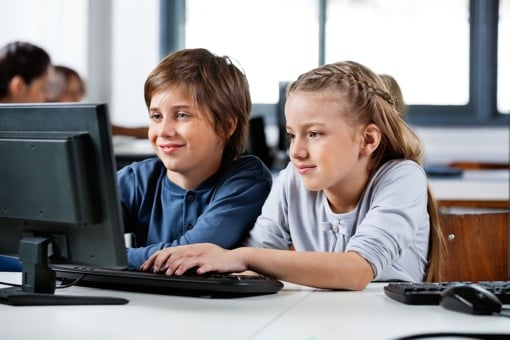 The Federal Communications Commission (FCC) has just agreed to make a major investment in public Internet connectivity. This past week, the agency voted to add $1.5 billion to the Universal Service Fund by hiking the E-rate fee charged to all landlines and mobile phone lines in the country. That money is earmarked to fund high-speed Internet projects in U.S. schools and libraries.
The 16-cent-per-month increase in the E-rate was engineered by FCC Chairman Tom Wheeler, and supported by the two other voting Democrats on the commission. "When you get to the real bottom line on this issue, we can talk about this section or that section, we can talk about this part of the program or that part of the program, but we are talking about a moral issue," said Wheeler. "The greatest responsibility, the greatest moral responsibility that any generation has, is the preparation of the next generation."
The two Republicans on the FCC, meanwhile, voted to oppose the hike. GOP Commissioner Ajit Pai blasted the move as "a 17.2% telephone tax increase for American families that are still struggling to make ends meet in this lackluster economy."
Without question, access to high-speed Internet is absolutely critical to modern learning. Schools in the U.S. each serve a large number of students, many of whom access the Internet simultaneously for research projects, to watch educational videos, to download homework and to support other interactive learning efforts. The U.S. average speed of 11Mbps may be adequate for a family of four, but it's beyond inadequate when split between hundreds of students. Learning institutions (including libraries) need gigabit speeds, and bringing that fiber optic infrastructure is prohibitively expensive for rural areas without federal assistance.
No one likes paying more in taxes and fees. But the approved increase in the E-rate will only cost $1.90 per year per line – as Wheeler notes, less than a cup of coffee. That's a small price to pay for a huge benefit to 21st century students.
[Students using the Internet via Shutterstock]