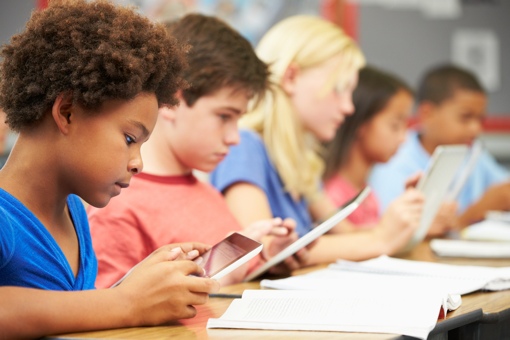 Your phone bill is about to get a bit more expensive. This week, Federal Communications Commission (FCC) chairman Tom Wheeler proposed an increase in the E-rate, a fee that appears on every monthly phone bill. If approved, each American would pay approximately 16 cents more for phone service per month, raising an extra $1.5 billion to fund high-speed Internet build out and Wi-Fi in public schools and libraries. Currently, phone customers pay 99 cents per month per line in E-rate fees.
"Almost two-thirds of American schools cannot appropriately connect their students to the 21st century," explained Wheeler. "Basic connectivity is now inadequate connectivity."
The E-rate program, also known as the Schools and Libraries Program of the Universal Service Fund, was created in 1996 to help fund Internet infrastructure projects in public buildings. While the now $2.4 billion program has largely been a success, more money is needed to prepare these buildings to handle the gigabit speeds of the near future. Wheeler's plan also calls for $1 billion of new funds to be spent on closing the Wi-Fi access gap in schools and libraries.
Much of the new funding would benefit rural schools, which often face far higher fiber connection costs and lower Internet speeds than suburban and urban schools. Low-income schools would also benefit greatly, as they tend to lag behind more affluent districts in terms of connectivity and speeds. "The fact that the preponderance of those without connectivity are low-income rural and urban schools is particularly unacceptable, so today I am announcing that we are doing something about it," Wheeler added.
The FCC will vote on Wheeler's proposed E-rate increase at a meeting on December 11. The committee's three Democrats are expected to vote in favor, while the two Republicans are expected to oppose the fee increase. Neither President Obama nor the Republican congress is required to approve the hike.
[Kids in school using tablets via Shutterstock]