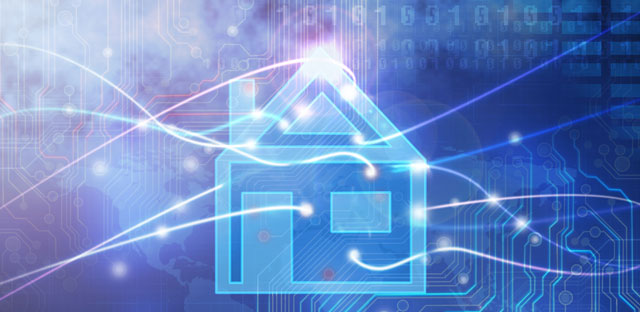 Ever wondered what unhealthy fees or limits lurk in your internet service subscription? Thanks to the new broadband labels announced this week by the Federal Communications Commission (FCC), everything you need to know about your subscription and what you get for your money will be right there on the label. Bye-bye, fine print.
The FCC said the new labels are meant to offer important price and performance information about your mobile or fixed broadband internet subscription. You'll get greater control over purchase decisions and be spared the surprise of your life when the first bill arrives. "Customers deserve to know the price they will actually pay for a service and to be fully aware of other components such as data limits and performance factors before they sign up for service," said FCC Chairman Tom Wheeler.
The broadband labels look a lot like the Nutrition Facts labels you see on food products. Instead of nutritional information, you'll see details such as price data (including fees and charges like those for overage, equipment, early termination and administration charges — historically some of the most confusing listings), performance metrics (internet speed, latency), data allowances (data caps, slowed data speeds) and more. With all that helpful information on just one label, you won't need to call your provider or dig up the information yourself in order to know exactly what you are paying for.
Here are sample labels from the FCC: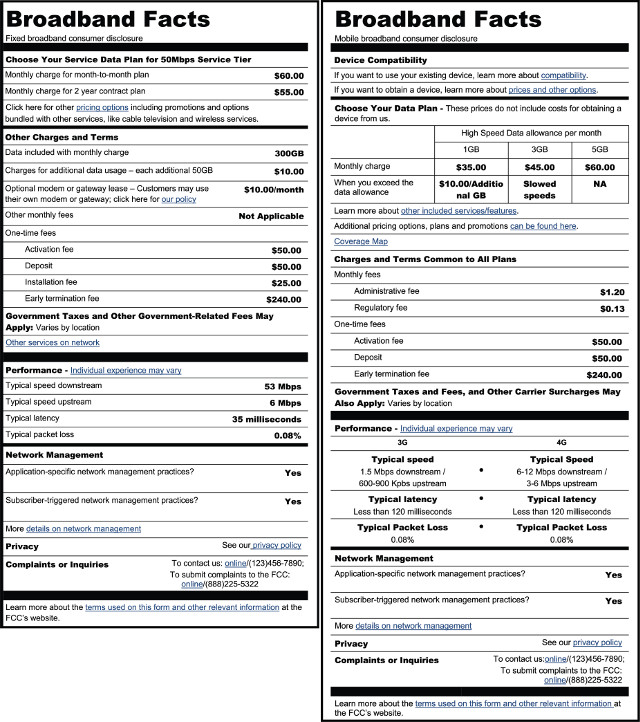 The FCC's Consumer Advisory Committee, which is composed of representatives from industry and consumer groups such as CenturyLink, T-Mobile, Google and Verizon, unanimously recommended the new broadband label framework.
While internet service providers don't have to use the new broadband labels, they are still subject to the transparency requirements stipulated in the FCC's net neutrality order. The FCC has urged ISPs to use the labels as a "safe harbor" and to prove compliance of the disclosure rules. ISPs can choose to use their own format, provided that the required disclosed information is presented accurately in an understandable and easy-to-find manner.
[Image credit: home internet concept via Shutterstock, Federal Communications Commission]