Google just added an extra level of privacy for Gmail users with the rollout of Confidential Mode. When it's enabled, recipients will only be able to view your email for a set period of time and they can't forward, copy, print or download your message. Want even more security? You can require a passcode to view your message, which Google will send your recipient by text message or email. That means anyone other than the recipient won't be able to read your message, even if the recipient leaves Gmail open on his or her computer.
But most importantly, it's easy to use, so you don't have to jump through a lot of hoops to add extra privacy protection to your email. If you're using Gmail on the web, it's a simple two-step process:
Click the "Compose" button in the upper left to start a new message
Click the lock icon at the bottom of the New Message window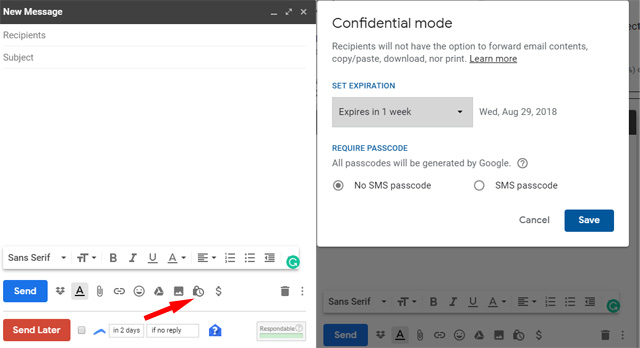 Don't see this option? You need to use the new Gmail interface. To turn it on go to Settings and then select "Try the new Gmail". Confidential Mode isn't available yet for corporate Gmail customers.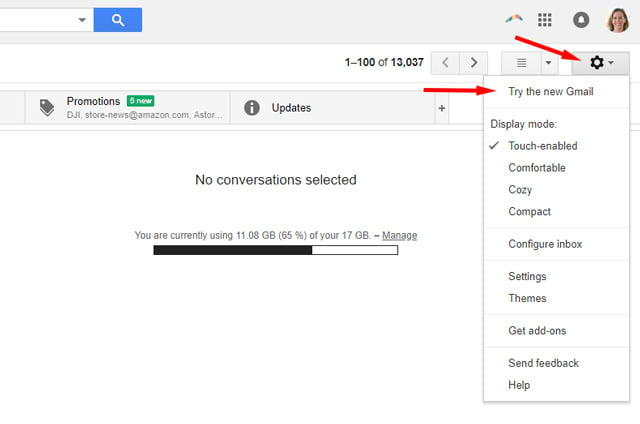 The process on mobile is similar:
Click the red pencil icon in the lower right to start a new message
Click the menu icon (it looks like three dots) in the upper right and select "confidential mode"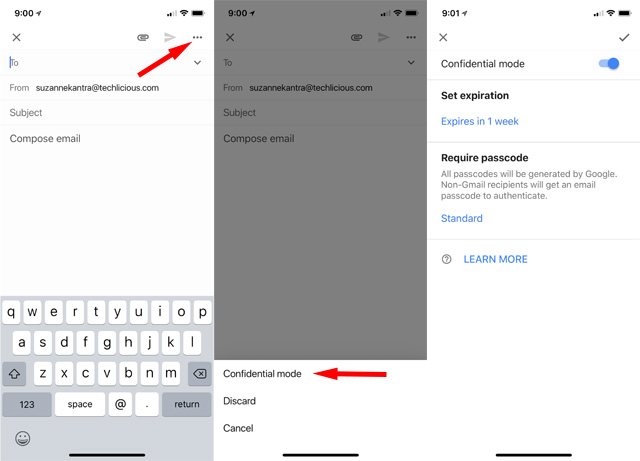 From there, you have the option to set an expiration date and require a passcode. You can leave the defaults — which means your email will expire in one week and not require of entering a verification code sent via text — or tweak the options however you want. With the default settings, When you choose text message verification, you'll have to enter the verification code before you can read the message. If you choose the text passcode option, you'll need to input the recipient's cell phone number. Then write and send your email as usual. If you're emailing another Gmail user, they just click to open your message within their web browser and will just appear in the Gmail app on their phone. If you're emailing someone else or require a passcode, they'll have to click a link to view the message on the web.
Below, you can see an email looks like in the Gmail app without Confidential Mode (left), one with Confidential Mode regular on (center) and one with Confidential Mode with SMS text on (right)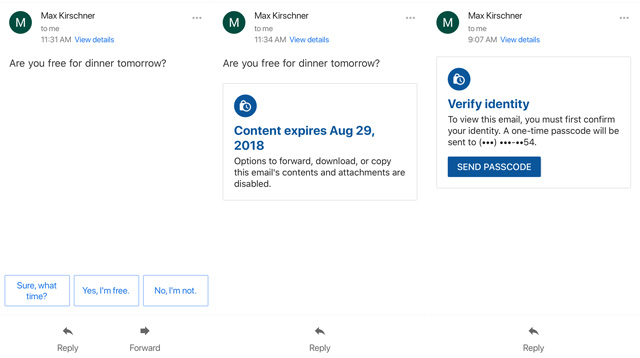 Here's how the email looks when you open it with Gmail in your browser.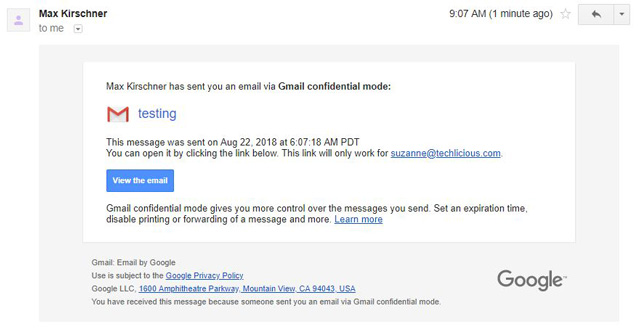 Confidential Mode is not James Bond ready
Confidential mode is handy but not quite as secure as it sounds. While users can't forward or print emails, there's nothing to stop them from taking a screenshot of the email and forwarding or printing that. Even something as low tech as snapping a photo of their monitor would preserve your message forever. While your message is more secure than it would be without Confidential Mode, it's very easy for someone who wants to share your message to get around its protections.
Confidential Mode is a small step towards securing the personal data in your mailbox. Think of it as more of a polite request not to share your email rather than a lockbox that promises security. Even with confidential mode enabled, you shouldn't use email to send sensitive personal information, because it's all too easy to get around its protections.
[Image credit: Gmail on phone via BigStockPhoto]