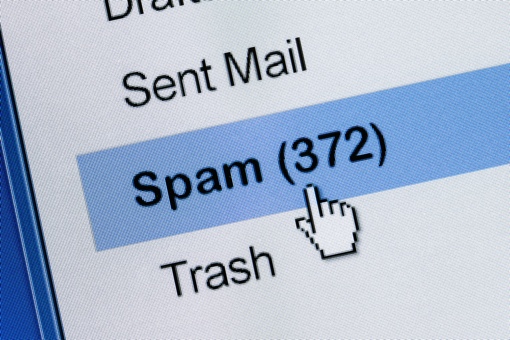 Google's Gmail spam filter, already one of the best in the email business, has gotten even better. This past week, the company announced that its email filter now uses an artificial neural network to detect and block spam, especially tricky phishing attempts designed to steal your data and logins.
According to a rundown on the Official Gmail Blog by Product Manager Sri Harsha Somanchi, less than 0.1% of email that arrives in the average Gmail inbox is spam. Better yet, less than 0.05% of wanted mail winds up being erroneously separated into the spam folder. That's a rate of less than one per two thousand emails.
And to what does Gmail owe these impressive statistics? Well, as Somanchi explains, much of the work is done by everyday Gmail users who click the "Report spam" button. This data is integral to the functionality of its machine learning algorithms. Gmail is now able to distinguish between different users' use of the "Report spam" button, understanding that one person's spam – a weekly emailed flyer, perhaps – is another person's wanted mail. The self-learning program is getting much better at detecting phishing attempts, too. "Thanks to new machine learning signals," says Somanchi, "Gmail can now figure out whether a message actually came from its sender, and keep bogus email at bay."
If you want another smart idea for reducing the amount of spam and clutter in your inbox, check out this Gmail alias trick. You should also review these 5 tips for getting the most out of Google Gmail to help you get your inbox more organized.
[Spam email concept via Shutterstock]