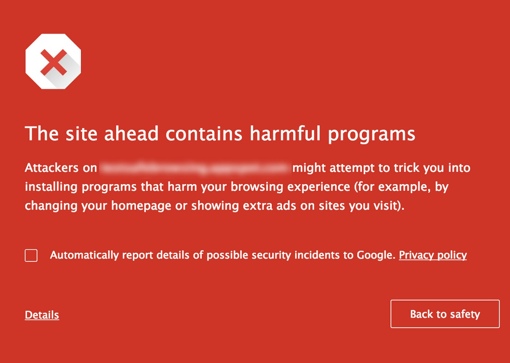 Has your web browsing experience been subject to a surprisingly high number of advertisements lately? If so, the problem may be that your computer is infected with an ad injector. Ad injectors are malware that – as the name suggests – inserts extra, unwanted ads into websites, making pages very difficult to navigate, see and use. Some even deliver ads explaining that a virus infection has been detected on your computer, hoping you won't put two and two together to figure out that it's the popup window itself that's trying to hold your computer itself for ransom.
As an example, see this screen shot from Google. It shows what can occur when Adware is interfering with a standard Google search. Rather than getting the expected search results, you get ads disguised to look like Google links, along with image adsa and overlays—something you would never see in an uninfected search results page.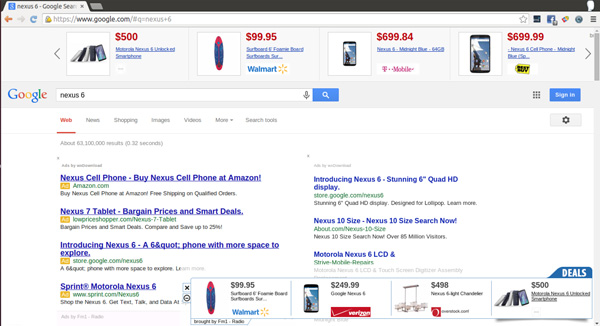 Not only are these programs annoying, they're becoming a spreading problem. According to new research from the folks at Google, more than 5% of visitors to Google sites have at least one ad injector installed on their computer. Scarier still, half of that group has at least two injectors installed, and one third have at least four installed. Perhaps that should be no surprise though – once infected, many malware programs will attempt to install other bits of malware without your knowledge.
According to the study, the Adware scourge is affecting all operating systems (Mac and Windows) and browsers, So the the best way to keep your computer ad injector free is to, of course, own and maintain up-to-date anti-virus software. We have our recommendations for both Mac and PC.
Google is doing much on its end to fight ad injectors, too. The company announced that it has killed 192 deceptive extensions to its Chrome browser, and is using obtained data to better detect sketchy extensions in the future. Further, its Chrome browser is designed to automatically block some malware activity, and to block your access to sites that are hosting harmful programs such as ad injectors. (The competing Mozilla Firefox browser includes some solid security features to keep you safe from ad injectors too.)
Want to learn more about safe browsing? You can learn more about Google's fight against ad injectors at the Google Online Security blog. You might also be interested in checking out these 6 ways to protect yourself from online threats.
[Image credits: Google]