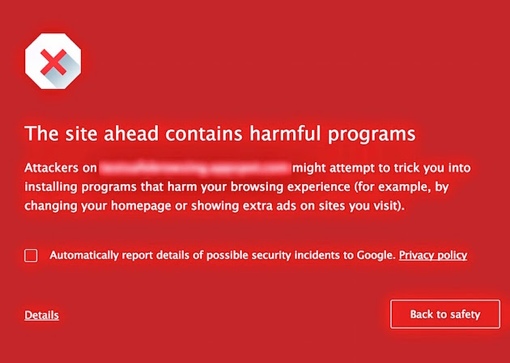 There are a lot of great features built in to the Google Chrome browser: Google Now integration, voice-activated search, remote desktop access, parental controls and more. But the best features, in my opinion, are the ones that help keep your computer protected against online threats. That's why this announcement is such great news: Google Chrome has expanded its SafeBrowsing initiative to offer a number of new protections against downloading malicious software.
"Now, in addition to showing warnings before you download unwanted software, Chrome will show you a new warning … before you visit a site that encourages downloads of unwanted software," the company explains on its official blog. The new protections are being baked into Google Search, as well, making it less likely that malicious sites will appear in your search results. And lest the bad guys try to buy their way onto your computer, Google is disabling ads that lead to sites with unwanted or malicious software.
These new features only add to the level of protections offered to Google Chrome users, which are already quite robust. Chrome will stop you if you try to install software that might change your browser settings without your knowledge. And if that malware sneaks onto your computer anyway, Chrome will notify you that something is messing with your browser settings and will offer to undo the changes.
You can download Google Chrome by visiting google.com/chrome. To learn more about Google Chrome's SafeBrowsing initiative, visit Google's Transparency Report website. Or, if you'd like an alternative to Chrome, check out Mozilla Firefox, our pick for the best web browser.
[Image credit: Google Chrome]