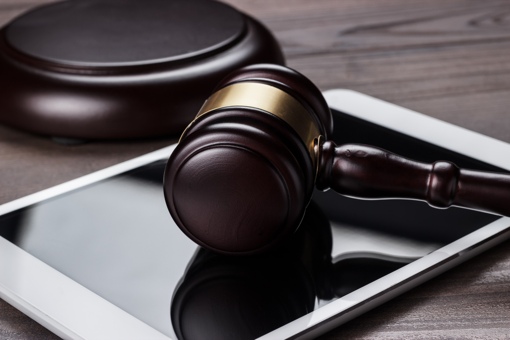 Internet giant Google is once again standing up to U.S. government intrusion of electronic privacy. Last week, the company filed official opposition to a quiet rule change, sought by the U.S. Department of Justice, which would dramatically increase the scope and power of federal search warrants pertaining to computer data.
"At the request of the Department of Justice, a little-known body — the Advisory Committee on the Rules of Criminal Procedure — is proposing a significant change to procedural rules that could have profound implications for the privacy rights and security interests of everyone who uses the Internet," wrote Google Legal Director Richard Salgado on the Google Public Policy Blog this Wednesday.
Currently, federal judges can only issue warrants for searches within that particular judge's district, with highly limited exceptions. This restriction is known as the Federal Rule of Criminal Procedure 41, or Rule 41 for short. The U.S. Justice Department is now seeking to greatly expand those exceptions as they pertain to computers and networks to help battle botnets.
If the rule change is granted, any federal judge would be able to sign off on a warrant to conduct remote access searches of computers and networks whose physical location is being concealed through technological means. Google argues this would give federal judges unprecedented power to legally authorize the remote hacking of targets anywhere in the world. This would not only violate the privacy rights of computer users, but a number of diplomatic agreements concerning criminal investigations, as well.
"The Advisory Committee is entertaining a dramatic change to electronic surveillance rules," Salgado concludes. "Congress is the proper body to determine whether such changes are warranted, and we urge the Committee to respect Congress' traditional role in prescribing the substantive rules governing electronic surveillance."
[Gavel on tablet computer via Shutterstock]