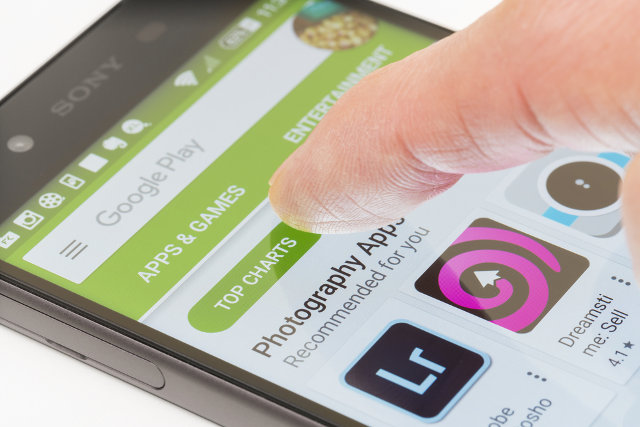 In 2014, Google floated the idea of getting Android apps to run on budget laptops running its Chrome OS. Fast-forward two years, and that idea has just become a reality, enabling Chromebook users to access the more than a million Android apps on the Google Play Store.
Google announced this week that the massive collection of Android apps currently available for Android phones and tablets can now be used on Google's Chromebooks. Previously, Chromebooks could only run applications written for the Google Chrome OS.
Support for Google Play Store apps will initially be made available starting in mid-June through the developer channel with version M53 on the latest Chromebook Pixel, Acer Chromebook R 11 and the ASUS Chromebook Flip. The move is a welcome one for developers, who will no longer have to write separate apps for both Android and Chrome.
Consumers will gain access to the integration starting this fall. To find out if your Chromebook will be gaining integration, see Google's list of supported Chromebooks. More devices will be added to the list, according to Google.
Chromebook owners will be now able to use the very same apps that they use on their Android phones or tablets on their Chromebooks. Chromebook-using businesses used to be limited to the confines of Google Apps for their enterprise applications, but with Play Store apps now supported on Chromebooks, they can now bring their Microsoft Office apps for Android into their Chromebooks. Many other enterprise applications formerly accessible only through Android devices can now be used on Chromebooks.
Android app support on Chromebooks will also impact the education sector as simulation apps and 3D games for Android become available on Chromebooks. Imagine writing your term paper on your Chromebook using Microsoft Word for Android while posting photo updates on Snapchat. Chromebook use in schools has been growing, according to Google, with more schools choosing Google's laptop over all other devices.
Thinking of getting yourself a Chromebook now? See our posts about the Acer Chromebook 14 and the HP Chromebook 13.
[Image credit: ymgerman / Shutterstock.com]