Last June, Apple revealed that it will be bringing digital ID support to iOS 15. Fastforward nine months and now, Arizona residents have become the first that can add their driver's license and state IDs to the Wallet app on their iPhone and Apple Watch.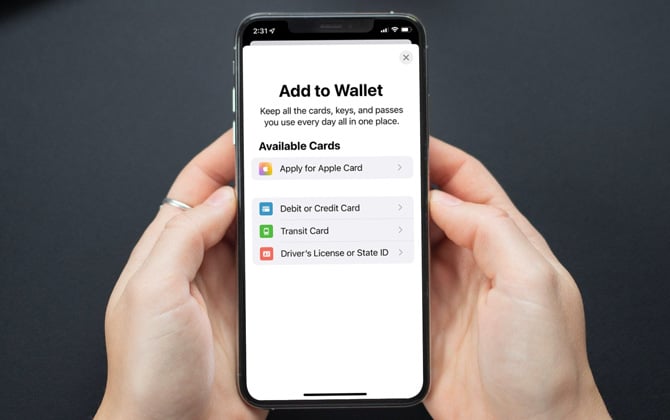 With their Arizona digital IDs added to the Wallet app, residents can easily travel through TSA checkpoints at Arizona's Sky Harbor International Airport without opening their physical wallet. However, that doesn't mean they can leave their driver's license at home. Arizona police will not recognize the digital IDs for traffic stops.
A total of 30 states have been exploring the option of allowing their residents to make use of the Apple digital ID. The states of Connecticut, Iowa, Kentucky, Maryland, Oklahoma, and Utah will be the next set of states to follow. Here is the full list states that will participate in Apple digital IDs soon:
Colorado
Hawaii
Mississippi
Ohio
Georgia
Connecticut
Iowa
Kentucky
Maryland
Oklahoma
Utah
Puerto Rico
States like Delaware, Florida, and Louisiana will have their own digital ID apps, which will likely work with the Apple Wallet app. However, there is no confirmation yet.
How to add your driver's license to your Apple Wallet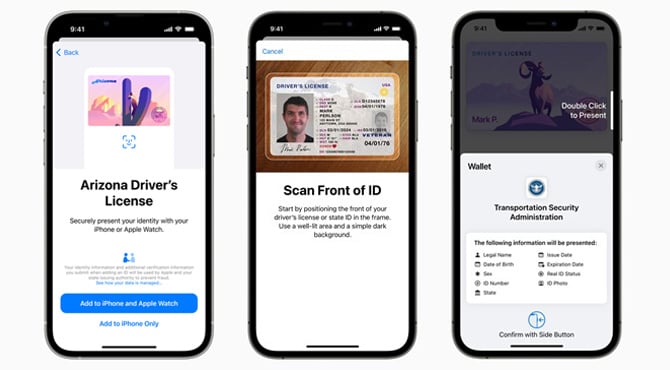 Here's how you can add your driver's license or other state ID to your Wallet app. But before you do that, there are a few pre-requisites that you need to meet in order for this to work.
An Apple ID with two-factor authentication turned on.
A license or ID from a participating state.
Your device region set to the United States.
You need to have an iPhone 8 and later, with iOS 15.4 running on it.
Apple Watch Series 4 or later, with watchOS 8.4 or later.
Now follow the steps below to add your digital ID to the Wallet app:
Open the Wallet app.
Tap on the Add (+) button.
Select "Driver's License or State ID."
Choose your state.(If your state isn't listed, it isn't participating yet.)
Select whether you want to add your driver's license or ID to your iPhone only or both your iPhone and Apple Watch.
Simply follow the onscreen instructions and scan the front and backof your license or ID.
Now, you confirm that the IDs belong to you using your camera. Stand in front of a plain background. Ensure you're in a well-lit area. Remove any sunglasses, masks, hats, or other accessories. Hold your iPhone as steady as possible. Complete each movement as prompted. Your iPhone will vibrate after the completion of each movement. If you were not able to complete a movement, tap "Try a Different Movement."
Authenticate with your Face ID or Touch ID when you are ready to send your information to your state issuing authority.
Using your Digital ID is similar to completing a credit card transaction. You tap the authentication terminal with your iPhone or Apple Watch, authenticate yourself with Face ID or Touch ID, and then tap the terminal again.
[Image credit: Apple, Techlicious/Smartmockups]
Sagar Naresh Bhavsar has been writing about technology for more than two years. Previously, he was a staff writer at Guiding Tech and TechWiser. He loves working out, having a cup of coffee, and playing guitar.