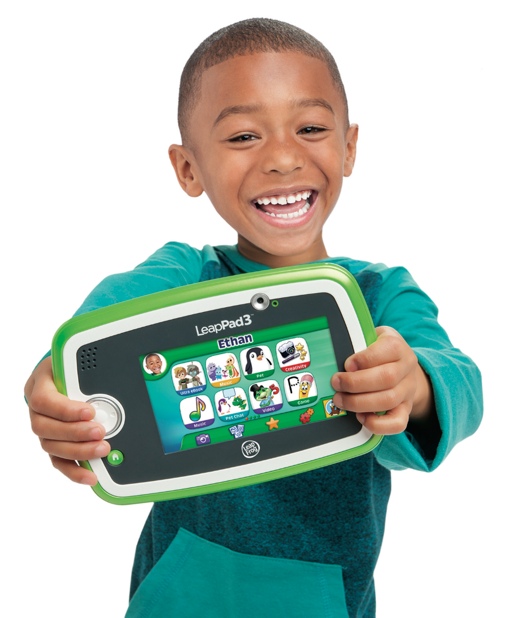 Leapfrog, the company behind the popular LeapPad series of tablets for kids, unveiled its coming LeapPad 3 edutainment device today.
Like the LeapPad 2 (itself named one of Techlicious's best tablets for kids), the LeapPad 3 runs its own custom operating system focused on kid-powered learning and discovery. The device now runs a library of over 1,200 titles for kids aged 3 to 9, including games, apps, eBooks and videos. Games are designed to automatically tailor difficulty to your child's ever-improving skill level, even as he or she switches between apps.
Of course, the lithium ion battery-powered LeapPad 3 offers a number of new features as well. The device now comes with WiFi and a kid-safe web experience that only shows age-appropriate content that's been pre-screened by LeapFrog. Perhaps most exciting, the rough-and-tumble tab finally has a break-resistant capacitive touch screen, just like mom and dad's device.
The new LeapPad 3 will arrive on store shelves this August at a suggested retail price of $99.99. For more information on the device, visit the LeapFrog website.