If you're in the market for a new flat-panel television, you're in luck. Rarely has more value been available at mainstream price points, and picture quality is sharper, screen sizes larger and functionality slicker than ever before.
Whether you're in the market for a high-performance TV or something from the middle of the pack, it's good to get out and see the latest the industry has to offer, because that's the technology that will be found at more affordable price points in a few years. Here's what is happening in this year's cutting-edge TVs—and a few bargains available right now.
4K: Right for you?
Today, HD TVs are limited mostly to smaller screen sizes under 40 inches. Full HD models represent the majority of TVs sold, and new 4K ultrahigh definition TVs dominate the market for step-up models with the newest and coolest features.
Before you plunk down big bucks for a 4K UHD TV, how's your eyesight? Depending on the screen size and how far away you're sitting, you may have trouble seeing a difference between Full HD and 4K UHD pictures. For now, there's a dearth of native 4K UHD content options. You can find some 4K content on YouTube, Amazon and Netflix and you can shoot in 4K with some cameras and smartphones. But don't expect a lot of 4K movies, sports or TV shows for at least a couple of years. You need a home Internet connection of at least 25 Mbps for problem-free viewing of 4K streaming content and the standard for Ultra HD Blu-ray was just finalized.
That said, 4K UHD TVs do deliver best-in-class picture quality, and up-converted Full HD video on a 4K set looks better than Full HD.
More colors and more detail
This year's TV shoppers will also be hearing about sets boasting wider color gamut, or more colors, and high dynamic range (HDR), or more detail in the lightest and darkest areas. You'll know it when you see it; sets with these technologies really stand out from the rest.
Wide Color Gamut No TV is capable of reproducing all the colors we can see with our eyes, but sets with wide color gamut are capable of displaying more colors than regular sets. Most TVs with wide color gamut present display quality close to the Digital Cinema Initiatives' P3 color recommendations for professional movie theaters. You'll see about 41.5 percent of the visual light spectrum, up from about 30 percent on average HDTVs.
HDR High dynamic range sets promise better contrast, gray scale and more lifelike detail in dark and bright areas of the screen at the same time. The best HDR pictures will require specially produced content, and this should start to trickle out later this year on streaming services like Amazon, Netflix and Vudu and on disc from forthcoming 4K UHD Blu-ray players.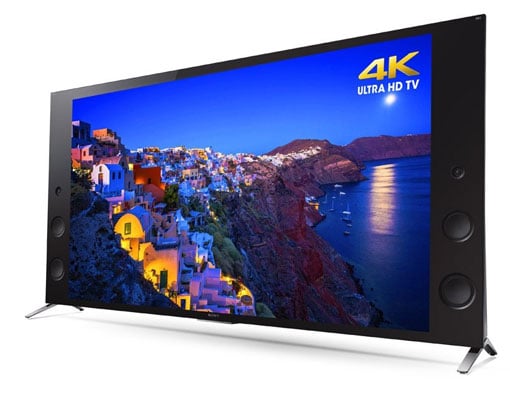 The 65-inch Sony X930C can add an HDR effect to non-HDR material.
Since the standard for HDR hasn't been finalized, you'll want a set that's updateable, like Sony's new 65-inch XBR X930C (pre-order for $4,498 on Amazon) and 75-inch X940C (pre-order for $7,998 on Amazon) models or Samsung's 65-inch 65JS9500 ($5,498 on Amazon), which is designed to be updateable with the Samsung Evolution Kit, an aftermarket module that can be swapped out a year or two down the road to update old connections, circuitry and firmware in order to support evolving standards.
A few new TVs such as Sony's XBR X930C and X940C models are able to generate HDR effects from non-HDR-encoded material. The effect is good, but it's not the same as using HDR-encoded content.
OLED: An attractive alternative to LED TVs
OLED's power-efficient technology permits ultrathin screens that make for impressive-looking sets. The materials used in OLED panels emit light rather than requiring a backlight or side light like LED panels. OLED TVs have more evenly dispersed and natural-looking colors and light levels, and OLED TVs deliver the widest viewing angles.
The potential knock against OLED TVs is that, like plasma TVs, they are subject to image retention (burn-in), which leaves a ghostlike afterimage when static images are left on screen too long. LG, the only brand carrying OLED TVs this year, says its TVs use techniques like automatic picture dimming to automatically mitigate the issue, and an OLED screen should see up to 20 years of high quality under typical use about six hours a day.
LG's lone 55-inch Full HD curved-screen OLED set, model 55EC9300, happens to be one of the best deals of the year. It recently received another price cut to $2,499. That's a huge bargain, considering a similar set sold for $14,999 when LG launched the technology in 2013.
[image credits: Vizio, Sony, LG]