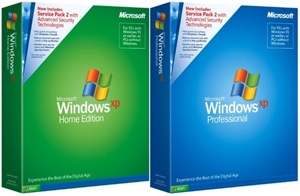 Is your older computer a ticking time bomb? A new article in PC Pro warns that computers running Windows XP are about to become exactly that, with the operating system's 2014 support deadline likely to serve as a "starting pistol for hackers."
On April 8, 2014, Microsoft will officially discontinue support for its then 13-year-old Windows XP operating system. That means the company will no longer release security updates and patches for XP after that date, no matter how severe or urgent the threat. Microsoft will continue to offer security updates as needed for Windows 7 and 8.
The lack of support for Windows XP is a major concern for everyone, not just owners of older computers – NetMarketShare estimates 31.2% of PCs currently run Windows XP. Many of these are owned and operated by large businesses. A single unpatched security hole could put millions of their customers at risk for data loss and theft.
"The very first month that Microsoft releases security updates for supported versions of Windows, attackers will reverse-engineer those updates, find the vulnerabilities and test Windows XP to see if it shares [them]," Tim Rains, director of Microsoft's Trustworthy Computing group, told PC Pro. "Since a security update will never become available for Windows XP to address these vulnerabilities, Windows XP will essentially have a zero-day vulnerability forever."
Given the fact that there are hundreds of millions of computers running XP, it's possible that Microsoft will be strong-armed by public opinion into releasing urgent security updates even after the April 8 deadline. Still, there are no guarantees.
If your computer still runs XP, you'll want to make sure you upgrade your operating system before April 8, 2014 to make sure you stay protected. Microsoft suggests that older computers may struggle to run the most recent Windows 8.1, so upgrading to Windows 7 may be your best option if you must keep your current computer. Microsoft has stopped selling Windows 7, but many retailers such as Amazon should continue to have upgrade copies available well into the new year.
Given the price of upgrading your operating system, though, you're likely better looking into a new, more modern computer. Techlicious recommends you check out the Dell Inspiron 17, our pick for the best laptop under $500.
For more about Microsoft's decision to discontinue support for Windows XP, visit the Microsoft website.