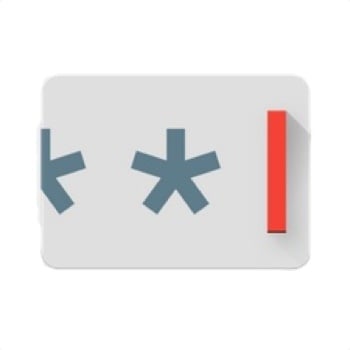 When it comes to Internet passwords, your email password is arguably the most important of all. To help keep it protected, Google has just launched a new extension for the Chrome browser called Password Alert. It monitors your online password use and warns you if you expose your Gmail password (or any other Google password) to any other site, urging you to change shared passwords immediately for safety reasons. Password Alert helps protects you from two different distinct threats: Phishing sites that try to trick you into disclosing your login credentials, and the lazy habit of reusing passwords on different sites.
Google Security Engineer Drew Hintz and Justin Kosslyn of Google Ideas explain how the extension works. "Once you've installed and initialized Password Alert, Chrome will remember a 'scrambled' version of your Google Account password. It only remembers this information for security purposes and doesn't share it with anyone. If you type your password into a site that isn't a Google sign-in page, Password Alert will show you a notice like the one below. This alert will tell you that you're at risk of being phished so you can update your password and protect yourself."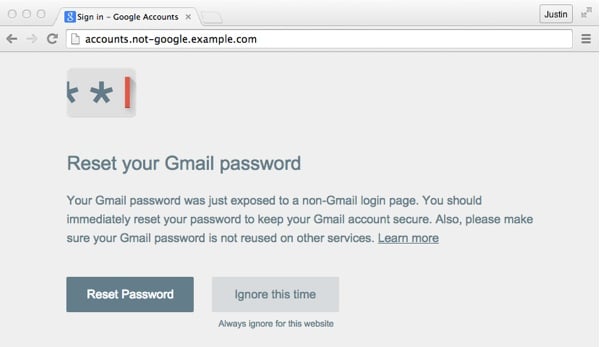 Of course, Password Alert will also warn you when you violate best security practices and reuse your Google password on other sites. Using the same password on different sites is a bad idea because if one site gets hacked, your exposed password could be used to break into other accounts. Email passwords are especially sensitive, since access to your email is a key component of resetting your forgotten passwords on other sites. It's an account you definitely don't want hackers accessing.
You can download the Password Alert extension by visiting its page on the Chrome Web Store using the Chrome browser and clicking the "add to Chrome" button. You might also want to look into two-step verification for your Google accounts or a physical Security Key if you haven't done so already to further fortify your account beyond passwords.
[Image credit: Google]