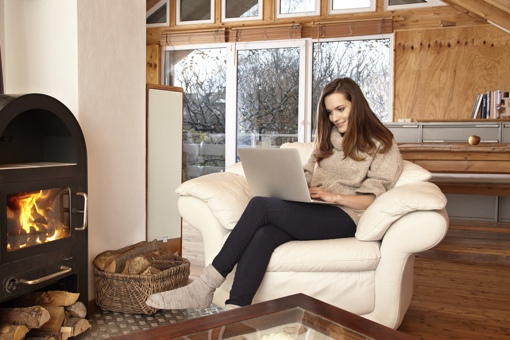 This June will mark the second anniversary of the Edward Snowden leaks that conclusively proved that the U.S. government has a spying mechanism in place to monitor web communications, even between private citizens. Sure, the NSA spy program may help to keep America safe (though the net effect is questionable), but it carries a heavy price to our constitutional freedoms. I know the government isn't likely reading my boring day-to-day conversations. But the fact that the government can read my emails, texts and social media interactions sometimes gives me pause – will saying the wrong word or making the wrong joke land me on a "watch list?" If I use an anonymizing browser like Tor to avoid putting sensitive information about my health in the hands of advertisers, will the government try to crack that encryption to make sure I'm not doing anything illegal?
Ok, sure, a lot of my concerns are just paranoia. But I'm not alone in feeling it. According to a new poll of adults from the Pew Research Center, 25% have changed the way they use technology "a great deal" or "somewhat" in response to potential government surveillance. Specifically, 18% have changed the way they email, 17% have change the way they conduct Internet searches, and 15% have changed how they use their mobile phones.
"I don't search some things that I might have before," said one survey respondent. "Can't joke about stuff that could be taken as a threat," said another.
Pew notes that these percentages could be higher if only people knew how to effectively change their Internet habits to make them more private: 54% of those surveyed said such tools are "somewhat" or "very" difficult to find. In reality, they're actually quite easy to find – if only you know where to look. Here are some ways to protect your privacy when using technology:
Over half of adults (53%) say they haven't adopted a search engine that doesn't track web visits. Here at Techlicious, we recommend the DuckDuckGo search engine for private searches. Unlike Google, it won't keep track of your searches and it won't sell information about them to a third party. You can give the search engine a try by visiting duckduckgo.com.
Of those surveyed, 43% report not using a privacy-enhancing browser plug-in. Unfortunately, most of your site visits are relayed back to Google and Facebook, even if you've enabled the "do not track" feature in your browser. To obtain real protection, try the DoNotTrackMe add-on. It won't block ads, but it will protect you from highly targeted ones. You can learn more about DoNotTrackMe (now known as Blur) in our The Best Browser Privacy Tools article.
Two out of every five adults (40%) say they haven't used an anonymizing browser while surfing the web. If you're in this group, you might want to check out the Tor Browser, which uses multiple levels of encryption and multiple relays when connecting to sites to protect your identity and the identity of the sites you're visiting. I use it when searching for sensitive topics (health related, etc.) that I don't want advertisers having my data on. You can download the free software by visiting torproject.org.
Of course, these tools are only the tip of the iceberg as far as keeping your privacy protected online. For more information, apps, tips and tricks, take a look at Techlicious's Protecting your Privacy roundup page. You might also want to check out the Electronic Frontier Foundation's Secure Messaging Scorecard, which ranks the most popularly used messaging apps based on their encryption and security features.
[Woman using laptop via Shutterstock]