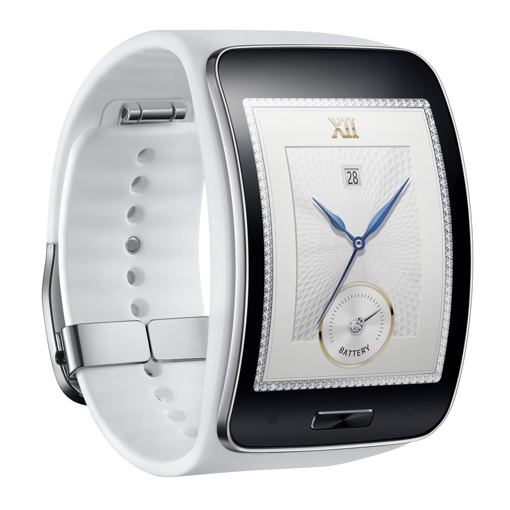 Samsung today unveiled the Samsung Gear S, its first ever smartwatch to include a built-in 3G modem that allows for a constant data connection, even when out of range from your smartphone.
The Gear S is loaded with the smartwatch specs that you'd expect out of Samsung. It features a 2" Super AMOLED display, IP67 dust and water resistance and 4GB of internal memory. The included battery allows it to go about 2 days on a single charge.
When the Samsung Gear S is in range of your phone's Bluetooth, it can connect to it directly. That allows the Gear S to receive calls, control music and transfer data to the S Health and Nike+ Running apps. But when you're out of range, the smartwatch's 3G data connection kicks in, allowing it to get and reply to texts, get social media notifications and calendar reminders on its own.
The Gear S will be available online and in stores beginning in October, just in time to compete with Apple's first ever smartwatch. That device should be revealed at an event on September 9, possibly along side the new iPhone 6.
The price of the Samsung Gear S has yet to be announced, though it's reasonable to expect the device to be competitive with the $399.95 IRONMAN ONE GPS+ 3G smartwatch from Timex.