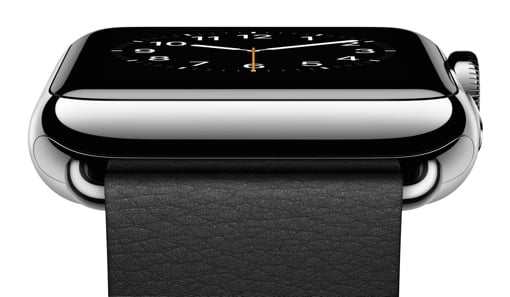 With the current model of the Apple Watch already a hit, attention is already turning to the second-generation model of the device, due out in 2016. According to 9to5 Mac's sources, the Apple Watch 2.0 will feature a video camera for FaceTime, Wi-Fi independence, new models and more.
Apple's decision to place a Wi-Fi chip in the new generation of Apple Watch is a pretty important one, design-wise, because it frees the Watch from your iPhone. This is especially good for at-home use, where you might want to charge your iPhone on your desk but still have the freedom to roam around. The only catch is that not all watch features function normally over Wi-Fi yet, including, unfortunately, SMS, e-mails and weather. There's a lot of development left to go, it seems.
It has been noted that the new version of the Apple Watch does not contain an upgraded battery. This is because the current model battery has been sufficient to cover most people's daily use of the device. This daily charging model where you skip wearing the watch to bed and instead use it as a night stand alarm clock may be better for you in the long run, though – wearing smart watches, activity monitors and the like 24/7 can cause skin irritation in some people.
Well-sourced rumor also has it that Apple is looking for a way to sell more watches at the premium $1,000 to $10,000 price point. This could mean Apple will offer new materials of construction, or simply new wristband styles. Either way, you'd find us at Techlicious hard pressed to justify spending four or five figures on a gold computer device – it just seems like a really bad investment.
Want to learn more about the current generation of Apple Watch and how useful it really it? Check out Stewart Wolpin's review of the Apple Watch here on Techlicious. If you're married to the Android smartphone operating system, you may want to check out these alternatives to the Apple Watch instead. The Android-powered Moto 360 is especially noteworthy as a competitor — it, too, can now connect to Wi-Fi networks without aid of a smartphone.
[Image credit: Apple]