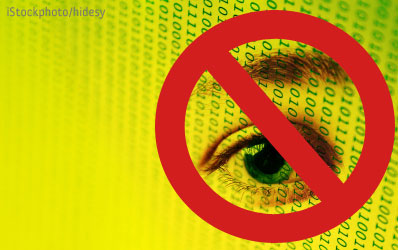 The United States Senate Judiciary Committee has passed an amendment denying the federal government the ability to read email without a warrant, sealing an ugly loophole in U.S. privacy laws.
Current law provides certain privacy protections for phone conversations, but to federal prosecutors, email more than six months old is fair game. Should this amendment to the Electronic Communications Privacy Act (ECPA) pass, the government would need a warrant to peek in your inbox. And if for some reason one was issued for your email, the government will be required to tell you about it – no more secrecy.
The amendment would be a huge boost to digital privacy that's been needed since the flawed ECPA was passed in 1986. It's not perfect – prosecutors can still look at the times emails were sent, and demand your ISP offer up your name, address, and your network address without a warrant. And there are certain national security exceptions, too. But the benefits still seem to outweigh the negatives.
This amendment to the ECPA carries with it an added bonus: Companies that have access to your email, such as Google or your ISP, are prohibited from voluntarily sharing information about you with the government. This is a dagger in the heart of controversial anti-privacy bill CISPA, which would have allowed companies to do exactly that. (The U.S. Senate declined to consider CISPA, killing it for now.)
To become law, the amendment has to pass the full Senate, and if it does, it needs to then pass a Republican House that just voted in favor of CISPA. Still, it's a promising first step towards a bright new world where strangers can't thumb through your Gmail.