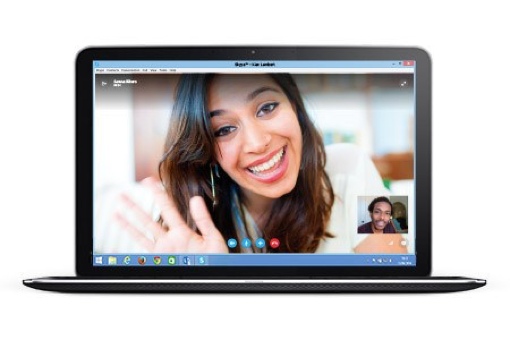 The Skype video conferencing and messaging app is available virtually everywhere these days – on your PC, Mac, smartphone and even on the Xbox One video game console. Now, Skype is going software free, making the transition to your favorite browser. Meet the beta version of Skype for Web, a way to use and enjoy Skype video chat on any computer.
Specifically the new feature seems aimed at travelers – those who are using a common hotel computer or visiting an Internet cafe, for instance. But really, it's good for anyone who'd prefer not to go through the trouble of a full Skype software install. Once Skype for Web is activated for your account, you simply need to visit skype.com and log in. All your existing contacts will be there waiting for you, allowing you to jump right into making and taking voice and video calls.
The service may require the installation of a plug-in for now, though Skype is working with the team behind Internet Explorer to eliminate that need. You can use Skype for Web on just about any major browser, including Internet Explorer 10 and above, Safari 6 and above and the latest version of Mozilla Firefox and Google Chrome.
According to Skype's Jonathan Watson, the new Skype for Web is being rolled out to a "small number of existing and new users to begin with, and gradually rolling out worldwide in the coming months." Invites will be available through the Skype.com website. To learn more about the new feature, visit the Skype Garage & Updates blog.