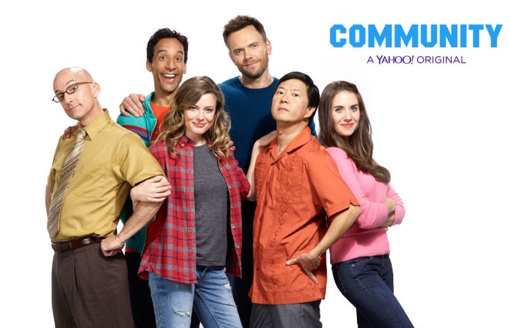 The South by Southwest (SXSW) conference and festival, held each year in Austin, Texas, always draws a number of companies eager to show off how well their business intersects music, film and technology. This year, executives from CNN and Hulu, along with noted producers Morgan Spurlock and Dan Harmon hosted a discussion on the future of TV. Spoiler alert: The future of hit TV is streaming.
Both Spurlock and Harmon got their start in the traditional entertainment industry – Spurlock with his shocking documentary Super Size Me, and Harmon with his cult classic NBC show Community. Now, both men are moving to streaming. Spurlock's new docu-drama Connected, which follows the real lives of six New Yorkers, will be the first long-form series for AOL Originals. The sixth season of Harmon's Community, meanwhile, recently premiered on Yahoo following its cancellation on the NBC network.
It may seem unusual that dialup king AOL is dipping its toes in streaming video, but the company is just trying to following trends. A recent survey from Nielsen Company shows that over 40% of Americans now subscribe to at least one online streaming service. "We really believe in over-the-top video going forward, and we will need longer-form content," said Dermot McCormack, president of AOL Video & Studios. "This could be a watershed moment for AOL."
Yahoo, meanwhile, has been dabbling in online video for a few years now. Back in 2013, the company acquired the rights to the back catalogue of Saturday Night Live for a rumored $10 million. Now, the big name for the ad-driven Yahoo Screen streaming site is Harmon's Community, starring Joel McHale. Fans of the series can expect the same kind of 'streets ahead' Internet-friendly comedy as the original that stretches beyond the limits of the traditional 22-minute TV episode.
Morgan Spurlock's series Connected is slated to start on aoloriginals.com this April; the sixth season of Community is now streaming on screen.yahoo.com. For more on SXSW's Future of TV series, check out the coverage at Bloomberg Business.
[Image credit: Community via Yahoo Screen]