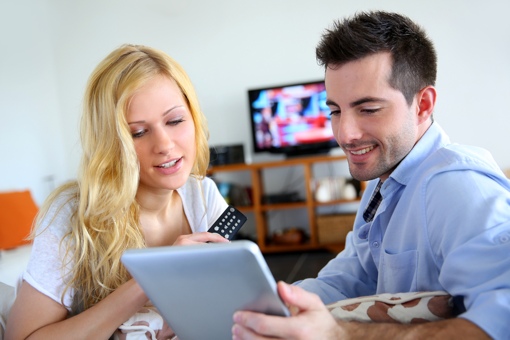 Watch out, paid cable – streaming video is nipping at your heels. A new report from television ratings company Nielsen reveals that approximately 40% of Americans now subscribe to an online streaming service like Netflix. Even more worrying for traditional media companies, that increase in streaming comes with an associated and significant drop in traditional TV watching time, particularly with younger viewers.
According to the Nielsen Total Audience Report, 36% of U.S. households are subscribers to Netflix in November 2014, making it the largest streaming service by far. Amazon Prime is in 13% of households, while 6.5% of households are estimated to be subscribers of Hulu Plus. About a third of households subscribe to one service, 10% subscribe to two and 2.6% subscribe to three.
The report also shows that live TV viewing time is again on the decrease. The average adult watched 4 hours and 51 minutes of live TV per day in November 2014, as compared to 5 hours, 4 minutes a year prior – a decrease of 13 minutes per day. But over the same period, the average U.S. adult increased their time spent with smartphones by 18 minutes to 1 hour, 25 minutes per day, resulting in a net increase in time spent with media.
Interestingly enough, the Neilsen Total Audience Report suggests that households with streaming services aren't necessarily cutting the cable cord, they're just watching more content in general. "People who like TV, love TV," analyst Brian Wieser of Pivotal Research told The New York Times. "Just because you get Netflix doesn't mean that you cut the cord."
[Young couple choosing TV on Internet via Shutterstock]