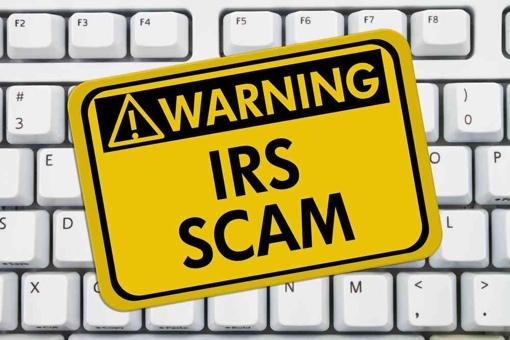 Are you an American? Have you signed up for an account at IRS.gov? If not, you should take action and do so right away. Krebs on Security is reporting that criminals are fraudulently creating accounts in taxpayers' names to further a scheme to steal tax refunds.
Earlier this year, Techlicious reported a sharp increase in fraudulent tax filings. In the most common scheme, a criminal creates an IRS.gov account in the victim's name. They then access the victim's 2013 tax return to accurately list their employer and salary on a fraudulent 2014 return. That return is e-filed with a request for an artificially inflated tax refund. The stolen cash is direct deposited into the account of a naive mule recruited off of Craigslist, who is tricked into sending the money to Nigeria via Western Union money orders.
Making matters worse, having your IRS account in the hands of criminals also makes it more difficult to report the fraud to police and financial institutions in a timely manner. Per IRS policy, fraudulent transfers are only reported to law enforcement after the filing of forms and the conclusion of the resulting investigation. Having access to your IRS.gov account allows you to obtain the routing number and account number the criminal used, letting you report the crime yourself.
Having a criminal file a tax return in your name is a huge hassle – it will delay your ability to file your legitimate return and obtain any refund you rightfully deserve. Creating an account at IRS.gov won't guarantee you won't become a victim, but it will make the crooks' jobs harder. If you haven't created your account yet, do so now to better protect yourself.
[Update: To access the account creation process, the IRS makes you request a past transcript first. Visit www.irs.gov/Individuals/Get-Transcript. There, you'll click "Get Transcript Online." Under Create a Login on the next page, click "Get Started." You'll then go through a 6-step procedure to create and verify your identity, linked to an email account and password you provide. You can then view your transcripts if you'd like, but the important part here is simply creating the ID verified account with the IRS before a tax fraudster does so for you.]
If you believe that you have been a victim of tax fraud, the IRS has set up a special hotline to help you deal with reporting the issue. You can reach the IRS Identity Protection Specialized Unit by calling 800-908-4490.
[IRS scam warning via Shutterstock]