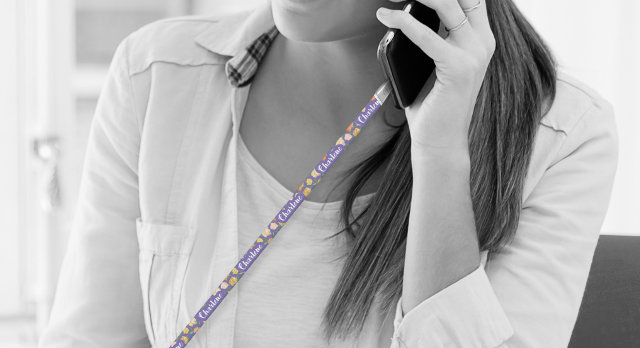 Some people like their phone charging cables simple and plain, in black, white, gray or another standard color. But others want their cables to reflect their individuality. Why not? And now you can indulge your fancies with the Toddy Cable, the latest in Toddy's line of fashionable accessories for mobile devices.
Two things stand out about this data syncing and power charging cable: its superior, durable quality and its fashionable, customizable design.
The Toddy Cable is covered with an outer jacket of solid polyvinyl chloride (PVC) plastic, providing a first line of defense against fraying and damage. The wires underneath the outer shield are further protected by high-resistance insulation. Additional shielding and braiding inside provide extra protection against wear and help reduce interference. The wires themselves are made of high-quality material to ensure reliable signal quality and longevity. The connector head at each end of the Toddy Cable is made of low-profile aluminum and fits snugly into interface ports, even on mobile devices inside protective cases.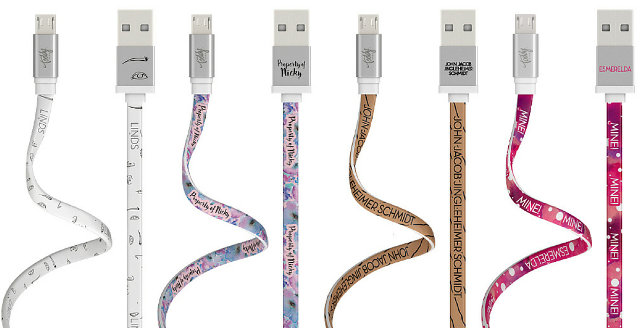 Perhaps the most enjoyable part of buying a Toddy Cable is choosing a design for the outer cover. You can pick plain colors or color combinations. You can splash patterns all over the cable. Fancy seeing your own name or company logo on your own cable? You can do that too. You can even print your favorite poem or verse on the cable. Plot out your customization online using a 3D modeling tool.
The Toddy Cable for Apple devices (devices using a Lightning port) bears the "Apple Approved" mark signifying that it is Apple MFi-certified. When you use this cable to sync and charge your Apple device, you won't get alerts warning that "This accessory may not be supported." The Toddy Cable for Android phones and tablets is available for devices that use a micro-USB port.
For now, Toddy Cable is available through Kickstarter for $12 and will ship in June. Find more details about other Toddy fashion accessories on www.toddygear.com.
Charging doesn't have to be boring. Try these 5 other fashionable ways to recharge your mobile device on the go, these below-$50 portable battery chargers or these high-capacity portable battery chargers.
[Image credit: Toddy Gear]